20 Mule Team Complete With Wagons Will Be Featured In 128th Rose Parade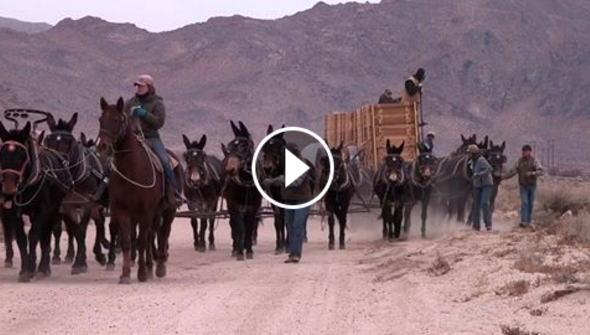 Bobby & Claudia Tanner will be heading to Pasadena with their  20-mule team this weekend for the 128th Rose Parade. They'll be pulling these reproductions of the historic Borax wagons built by Dave Engel & Bobby.
It's pretty amazing to see these Mule's working together as a team the way they did so many years ago.  What a cool piece of history!   Don't miss the parade on Monday, January 2, 2017.  Share this one Facebook if you'll be watching!