Baby Mule Is Having So Much FUN – Sure To Brighten Your Day!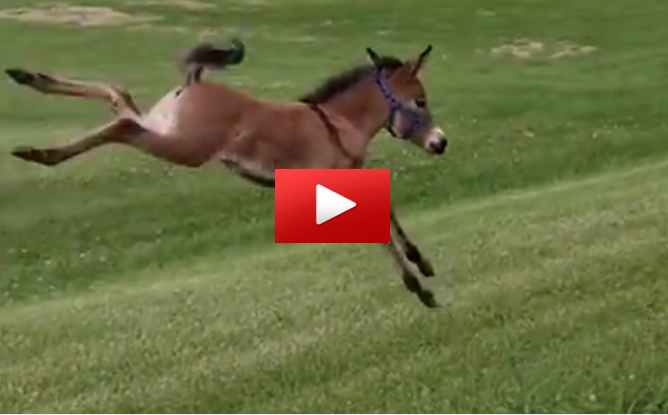 This mule foal is kicking his heels up and having the time of his life. They say laughter is the best medicine and he is definitely making his owner laugh. We hope he makes you laugh too!
He certainly has some moves and he's not afraid to use them! Share this on Facebook it made you smile!