Helmet Saves 9-year-old Girl After Falling Off Horse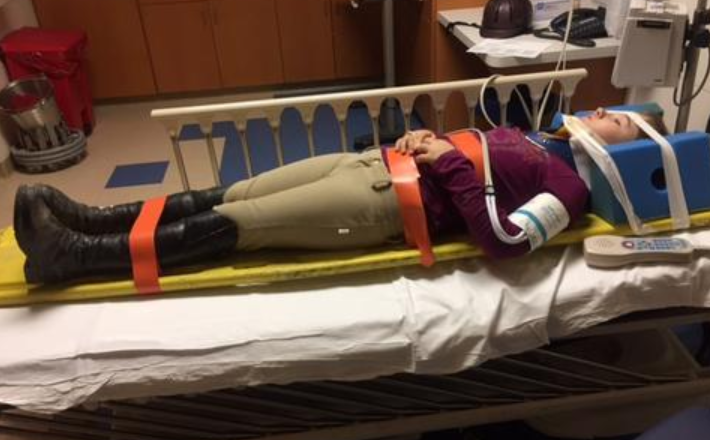 I know that not everyone wears a helmet and I'm okay with that. I used to be one of those people who never wore a helmet. I actually remember my mom following me out of the house holding my helmet when I was a teenager saying "Make sure you wear your helmet" and giving it to me…but I was way too cool for that! I only wore my helmet when I was starting young horses under saddle and that was it. Now that I've reported a lot of horse accidents and people who could have been saved by helmets I realize who cares about looking cool. I wear a helmet on every horse. Not just the spooky ones or the young ones…every horse!!! Thankfully this time I have good news to report – this little girl wasn't too cool to be wearing a helmet and one likely saved her life. Check out the post below from Troxel Helmets:
I'm so glad this is a story with a great ending and this little girl is okay. Helmets save lives – Please Share this on Facebook if you agree!