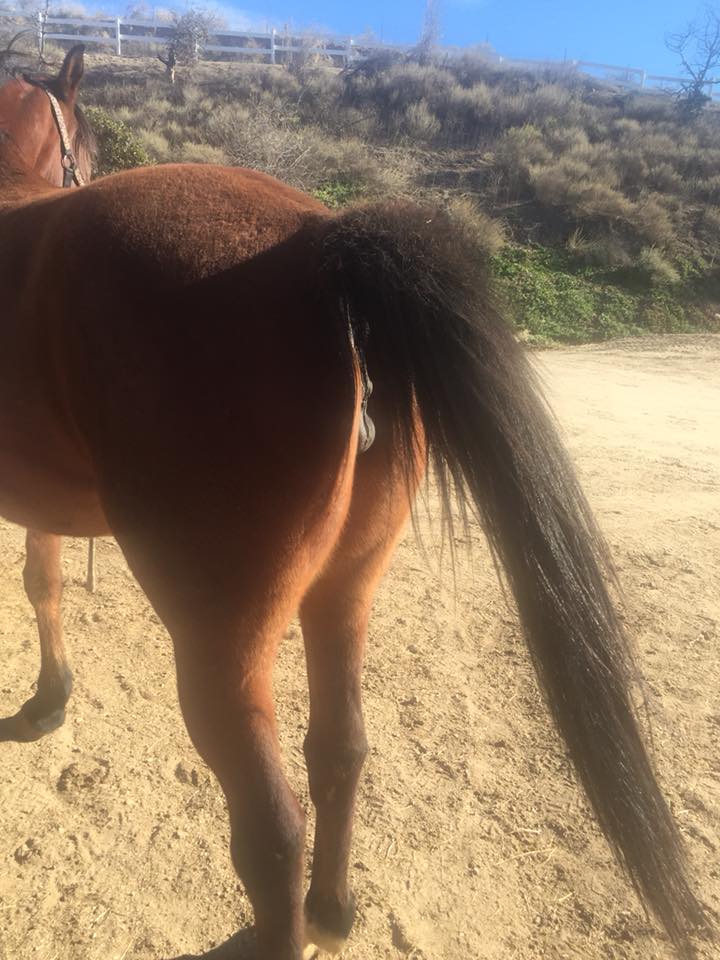 There's a lot more to this picture than a horse's a$$ 🐴. This sweet mare struggles with a sensitive digestive system that has landed her in the hospital in the past. I got to the barn and saw my friend stressing because she had gone off her food and water and was struggling. I always keep digize at the barn and was so thankful I had it today. Her owner rubbed her abdomen and ears with it and immediately she started licking her lips and then licking the oil out of her hands. About a minute later she was passing gas (that's when I took this picture). By the time I left she was drinking again. Moments like this just leave me feeling so thankful. Thankful I for these oils, thankful for this journey, and thankful to be able to help others 💕🐴
There are two oils that are MUST HAVE's in my opinion for any type of digestive support for people, dogs, horses, etc! It's the same two oils. Those oils are Digize and Stress Away. The stress away is for both you and your horse because creating a relaxed environment for both of you is so important. For the first time ever today there's a custom link to order these with wholesale pricing – you'll pay what I pay!
If you were to buy a 15ml bottle of stress away and a bottle of digize vitality alone that would be $58.42. With them bundled together and a ton of other products, it's only $49!!!
Special Bonus For Today Only – You'll receive our 30 Day Horses & Oils Email Course FREE along with a special one hour online seminar showing you easy ways to use essential oils with horses along with advanced ways for performance horses and athletes! Expires 4/24/20 11:59pm Pacific Time.
Here's the link to order:
https://www.myyl.com/thehorseaholic#ewm/digestion
For $49 you'll receive Stress Away, Digize Vitality, Hand Sanitizer, Ningxia Red (Great for Immune Support & Performance Horses), wholesale pricing with 24% savings on future orders, a business if you want it (if you don't that's okay too), and best of all you'll receive the best product I've ever tried and I've tried a lot to help support horses stressed stomachs and sensitive digestive system. Knowing that I have these two oils at the barn gives me peace of mind and that's worth more than anything to me!