Horse Lays His Head On Coffin And Mourns The Loss Of His Owner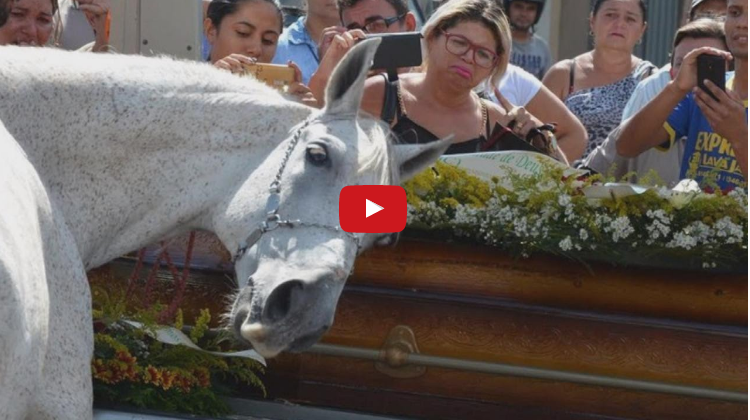 Wagner de Lima Figueiredo, 34, tragically lost his life in an automobile accident. His brother, Wando de Lima attended the funeral with Wagner's horse, Sereno. Sereno was seen resting his head on the coffin and whinnying as the procession took place. It brought many people to tears.

For those of you who have ever doubted the connection between horses and their owners, the video of him whinnying brought me to tears.

These videos shocked the world, but as horse people, we know how strong the connection really is. Our hearts break for Wagner's family and his horse Sereno. Sereno is now living with Wando where he is loved.
Share this on Facebook if you believe in the powerful connection between horses and the humans they love!