Mama Protects Her Foal – Get Out Of My Bubble!!!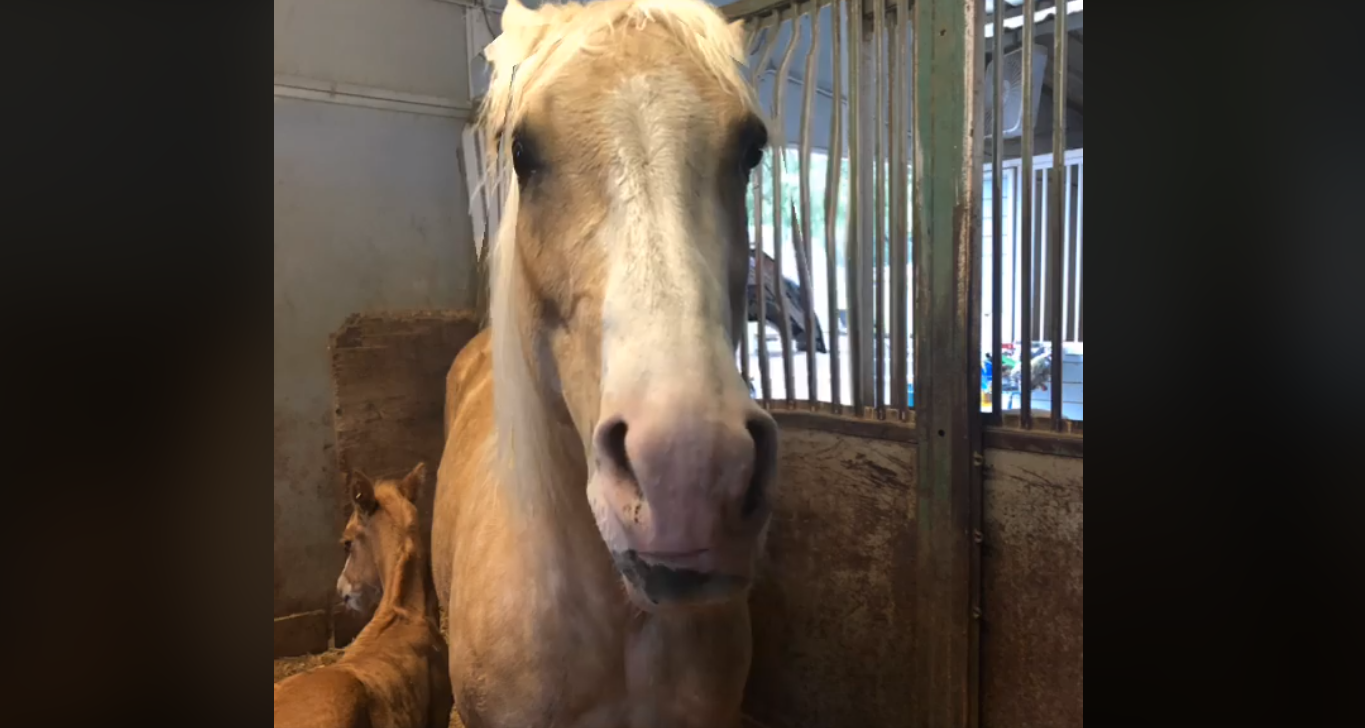 This brand new mama recently had a foal and she wants to make sure that EVERYONE stays out of her hula hoop!  Watch Hellz Bellz, a gorgeous palomino mare tell everyone who's boss when it comes to her brand new baby!
She's just doing what any good mama would do!  Share this on Facebook if you agree!