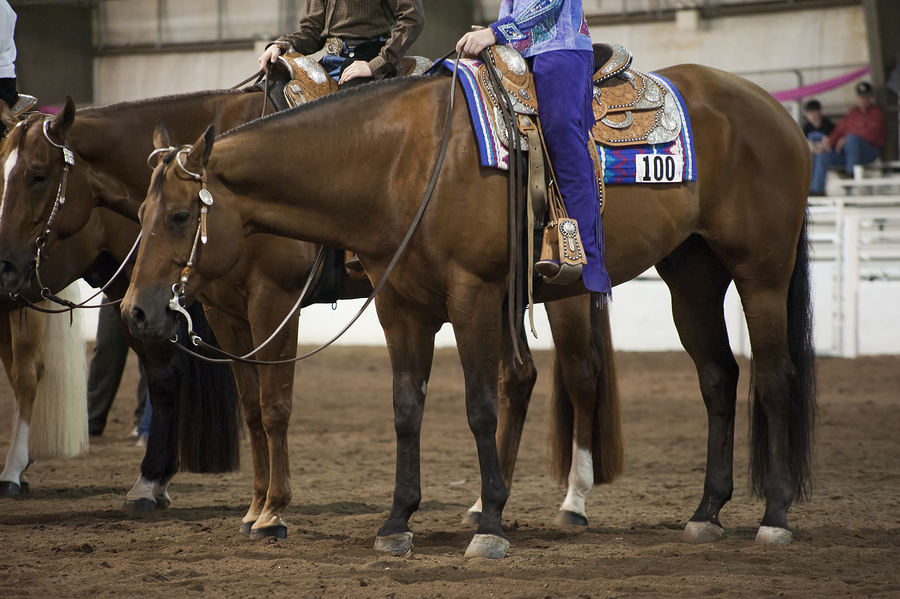 The 2016 show season is upon us. Well it's only a couple days into the New Year, but with that comes planning out which horse shows to attend this year. Every year AQHA posts a list around March of the top circuits from the prior year with their annual reports. Year after year those circuits don't change much and you will be likely to see the same 10 on this years report as well:
Arizona Sun Country Circuit, Scottsdale, Arizona
January 8-17, 2016
Contact: Connie Hay 623-869-8037
Show offers a full schedule of classes including all around events, hunters, reining, cutting, and working cow horse and more. It also offers free clinics, exhibitor parties, shopping, and of course a lot of fun in the sun.
http://www.suncircuit.com/
Dixie Nationals, Jackson, Mississippi
February 16-21, 2016
Contact: Vanessa Lay 601-790-1767
Show has dubbed itself as "Its a whole new show" and is offering EWD classes, added money to the roping events, freestyle reining, and horse sale in addition to a packed schedule of classes.
http://www.mqha.org/Dixie%20National.html
Silver Dollar Circuit, Las Vegas, Nevada
March 15-20, 2016
Contact: 480-419-6318
Who wouldn't want to attend a horse show in Vegas? Plus the show held in a climate-controlled arena and boasted some of the largest level 2 numbers last year.
http://www.silverdollarcircuit.com/#march-2016
Oklahoma AQHA Redbud Spectacular, Oklahoma City, Oklahoma
June 2-12, 2016
Contact: Don and Carol Moore 719-384-4980
This is a great show if you plan on attending any one of the AQHA World Shows as you get to show in the same arenas with the same amount of excitement in the air.
http://www.mane-events.com/Redbud.aspx#info
Iowa Show Circuit, Des Moines, Iowa
June 5-11, 2016
Contact: Mary Moorman 515-961-4925
One of the cheapest circuit shows you can attend. For $275 you get one stall and all your entries are covered for the 6 judges.
http://www.iowashowcircuit.com/
Oregon QHA Summer Classic, Central Point, Oregon
June 20-26, 2016
Contact: Unavailable – please check website for updates
Show is located in the beautiful Pacific Northwest and has a 6 million dollar impact on the local economy during the show. It offers a large variety of classes and futurities'.
http://www.oregon-qha.com/Summer+Classic/General+Information/
The Big A Circuit, Conyers, Georgia
July 5-11, 2016
Contact: Mark Harrell Horse Shows
This show has the honor of hosting the first ever Eastern States Championships http://www.gqha.com/wp-content/uploads/Eastern-States-Championship-Show-Rules-2016.pdf. See the attachment for further details.
The show will also be offering "Show for the Dough" which will run concurrently with the Big A and Stars for Stripes which is held the week prior (June 30 – July 3) http://www.showfordough.com
http://www.gqha.com/big-a-2013-2/
Little Buckeye and Buckeye Classic, Wilmington, Ohio (NEW LOCATION)
July 15 – 24, 2016
Contact: Marla Atherton 740-627-0885
Who wouldn't want FREE ENTRIES? The show has outgrown its previous location in Sunbury, OH and will be moving to the state of the art Roberts Arena in Wilmington, OH. This year they are also offering rookie, walk trot, and more level 2 classes.
http://www.thebuckeyeclassic.com/
ESQHA Fall Show, Syracuse, New York
September 20-25, 2016
Contact: Undetermined
A great place to warm up for the largest single breed event in the world – All American Quarter Horse Congress. It has a coliseum set up very is similar to the Congress. The show offers free donuts, cookies, coffee, and hot chocolate through out the day of the show.
http://www.esqha.org/
All American Quarter Horse Congress, Columbus, Ohio
October 6-30, 2016
Contact: OQHA 740-943-2346
The single largest all breed show in the World. It has a packed schedule and doesn't stop from sun up to sun down for the three weeks it takes over the fairgrounds.
http://www.quarterhorsecongress.com/
So whether you live on the west coast, east coast or anywhere in between there is a large circuit for you to attend. If you are unable to attend this year mark your calendars and be sure to watch the live streaming videos of the biggest shows on the AQHA circuit.
Written By, Natoshia Kelly.  Share this on Facebook if you'd love to attend one of these shows (or just watch them on the live webcasts)!