Watch The Finest Show Jumpers In The World – All In One Arena!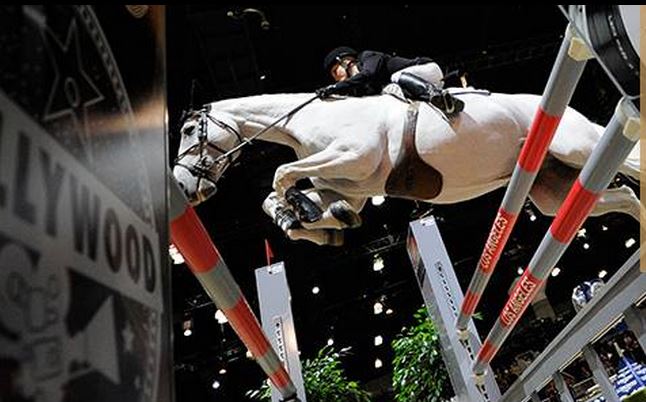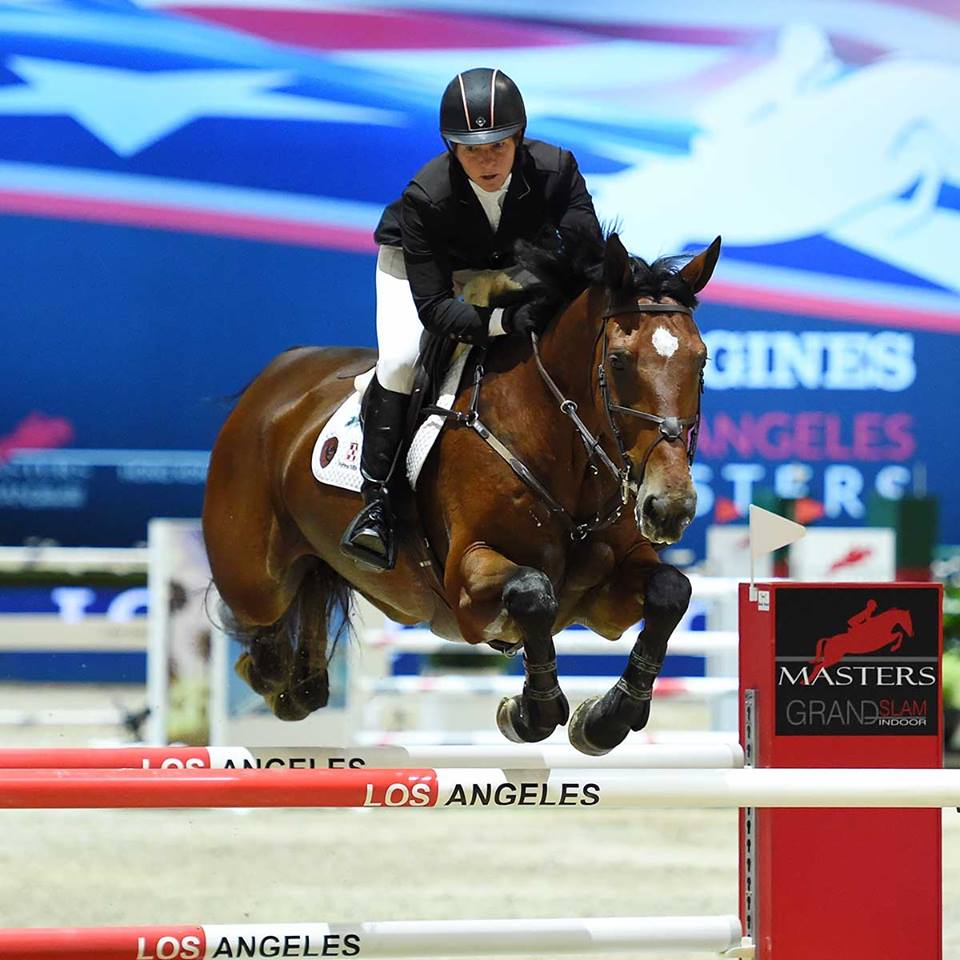 It's September and excitement is building. At this time of year guys in my class are busy watching and holding their breath for their fantasy football league players. Who's fresh off of a win? Whose stats are on the rise? Guys exchanging "hi fives" after talking about that crazy touchdown or tackle. Jawing about toughness, discipline, endurance. Daydreaming about making their own touchdown and being one day at the Super Bowl. When they find out I don't have a fantasy team, I just shrug my shoulders and say, "Well, it's just not for me." They say, "Ever heard of Peyton Manning, Tom Brady, Aaron Rodgers?" It's not that I've never heard of them, but my daydreams don't include touchdowns, tackles and Super Bowls, but rather fast jump-offs, perfect distances, double clear rounds, 1.60 oxers and competing one day at the Masters.
Let me explain. The Longines Los Angeles Masters is set to explode on October 1-4 at the L.A. Convention Center. In attendance will be the finest show jumpers in the world—all in one arena. Toughness, discipline, endurance—let's throw in desire and dedication—and you've got Scott Brash. Brash is fresh off of his nearly impossible domination of the Rolex Grand Slam of Show Jumping—winning three of the world's top equestrian events: Aachen, Spruce Meadows and Geneva. Want to see a prodigy perform before your eyes? Bertram Allen of Ireland, at nineteen years old–one of the most exciting young riders to watch—winning the speed class the first night of the Las Vegas World Cup Final 2015. How about an MVP? Every sport's got one and no one can keep their eyes off of them when they compete. Show jumping's current MVP, Steve Guerdat, winner of the Individual Gold in the 2012 London Olympics and the Las Vegas World Cup Final 2015, had and will have everyone holding their breath when he enters the ring. Ever see an American sport's icon, and a living legend in the house—yes, and yes. But more than that, someone who shows great trust in a 1200 lbs. teammate, who communicates not with words but with heart—Beezie Madden. She's the winner of the Gothenburg Word Cup Final 2013, Olympic Team U.S. Gold Medalist and is absolutely electrifying to watch.
These are my "fantasy league players." And, while others are frantically clearing their schedules for the weekend and Monday Night Football, I'll be sitting in Section E, Row 4, Seat 11, watching my heroes compete on the first weekend in October at the Masters. Better than any Super Bowl or World Series? Absolutely. That's just me—and, if you recognize the names Brash, Allen, Guerdat, Beezie—well, you know what I mean.
Written By Trent McGee.  For More Info On The Masters Grand Slam Click Here.
Share this on Facebook if you'd rather watch horses than football any day!