7 Horses And 3 Dogs Killed In Fairview Farms Barn Fire -The Horse Community Rally's Around Them In Support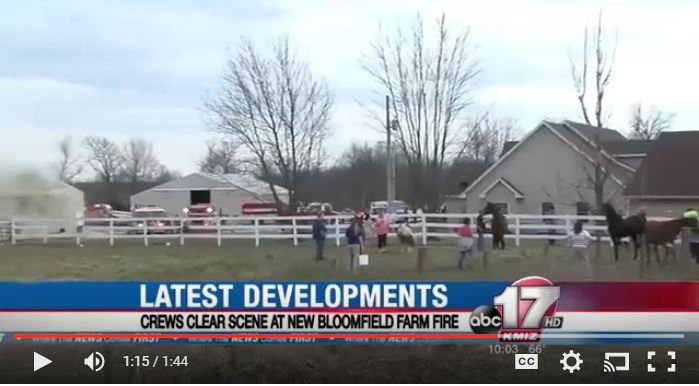 Fairview Farms in New Bloomfield, Mo has had the unthinkable happen. Firefighters tried to contain their barn fire, but they were sadly unable to save 7 of the horses and 3 dogs. Fairview Farms is a World Class Saddlebred Farm.
A GoFundMe page has been set up to help them. They are asking for $50,000 and in just 18 hours they have already raised $46,330! We all know that $50,000 will never make up for the loss of their amazing animals or their property, but it will still help. They posted this message:
"On March 7th at 1:00 pm Fairview Farm located in New Bloomfield Mo was struck with the most tragic event a horse barn could ever imagine. Fire consumed the Brison's beautiful farm, home to world champion American Saddlebred horses. At this time any contribution can and will help the Brison family get back on their feet and rebuild their business. Though we can not replace what they have lost we as a community can do whatever we can to help them in this time of need.
Thank you
UPHA Young Professionals"
Nothing can bring back their horses, but we hope they feel the support of the horse community around them. To donate please visit http://www.gofundme.com/fairviewfarm.  Share this on Facebook if and show your support for Fairview Farms.