Equestrians Bring Horses In Their Homes For Hurricane Irma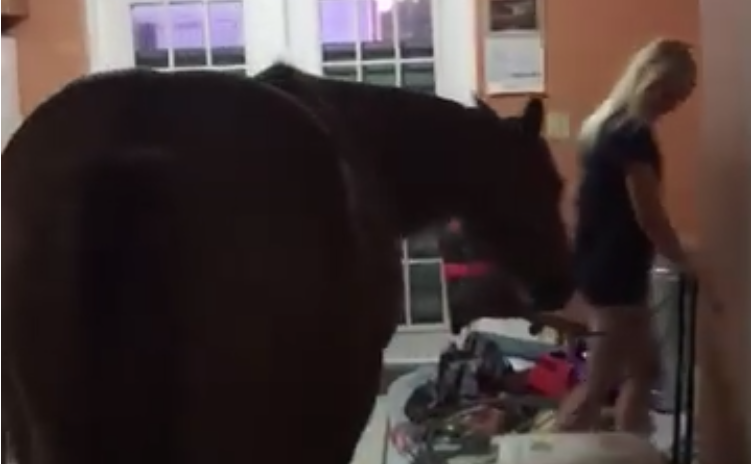 While everyone was evacuating horses and ensuring their safety in Florida, Georgia Mott had a great way to keep her horses safe. She brought them in her house and gave them a bedroom! Watch the video of her walking her horse through her dining room and into his new "stall".
Georgia wrote, "When you live in a house made of poured concrete you bring all the animals inside for #hurricaneirma. The horses and 6 dogs are ready to ride it out! Prayers for everyone that is in her path."
There are many Hurricane Irma videos that are going viral, but I have to say this one is my favorite.  Share this on Facebook if you would do the same thing!