Equine Therapy For Cancer Patients and Family Members – This Is So Inspiring!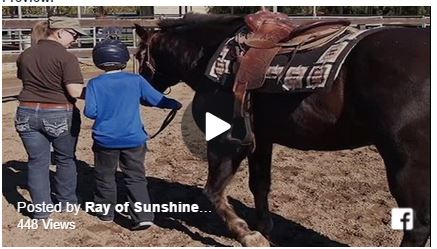 [fbvideo link="http://www.facebook.com/video.php?v=1589539888001024&__mref=message_bubble" width="640″ height="360″ onlyvideo="1″]
We LOVE what Ray Of Sunshine Equestrian Therapy is doing for cancer patients, survivors and their families!  Working with horses helps participants gain insight as it relates to emotions, communication, relationships, personal healing, and inner strength. Ray of Sunshine Equestrian Therapy has created a safe and healing environment where our program is tailored specifically to each persons needs and capabilities. This makes each experience unique to each person and their cancer journey. Their program will help families find a new way to cope with a cancer diagnoses, make new friends, and give people something to look forward other than cancer and cancer related things.  To learn more about their program or to donate visit http://www.rsunshine.org/.  Share this on Facebook to show your support for this amazing program!