Inside the Rita Crundwell Case – Featured on American Greed – WATCH TONIGHT CNBC!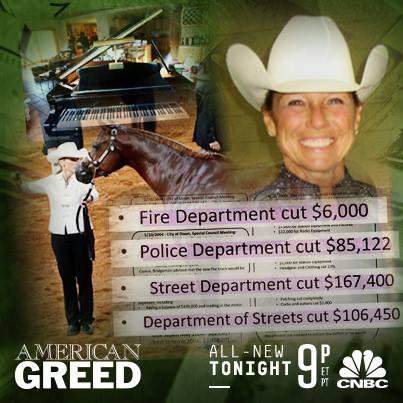 Rita Crudwell stole 53 Million Dollars from the small town of Dixon, IL., while the city had to make painful cuts to their budget.   An inside look  into the Rita Crundwell case.
Go inside the biggest municipal fraud in US history Tonight 9p ET/PT http://cnb.cx/1k0Oqgx
Who's watching tonight?