Paint Horse Or Pinto – What's The Difference?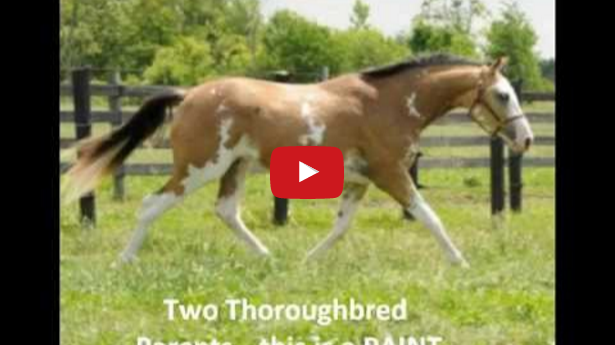 There is so much confusion regarding Paint and Pinto horses, we thought we'd clear some of it up with this fun video. Both breeds are absolutely beautiful, but they are not necessarily the same.

Paint Horses must have specific breeding to qualify for registration. The Paint horse can only have registered Paint, Quarter Horse or Thoroughbred parents. Pinto Horses are registered based on pattern. The Pinto registry accepts horses regardless of breeding with a few exceptions. The Pinto registry will not accept miniature horses or draft types. Paint horses can be registered as Pinto's, but Pinto's can only be registered as Paint's if they have the appropriate breeding.
Share this on Facebook if you love a Paint horse…or a Pinto!