Ride-In Horse Wash – The Perfect Thing On A Hot Summer Day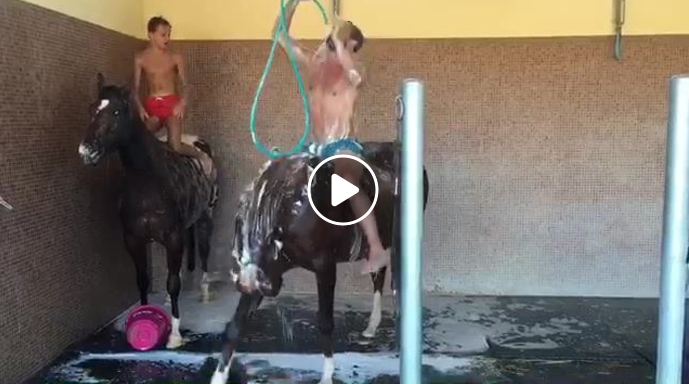 I always get just as wet as my horse when I give him a bath, but I've never thought to do this! These horses are so good they are standing quietly while being bathed right along with their riders….without halters! Watch the video below.
I'm not saying this is the safest thing in the world, but it certainly looks like a fun way to cool off!  Share this on Facebook if you agree!