STUNNING Horse Performs Without Bridle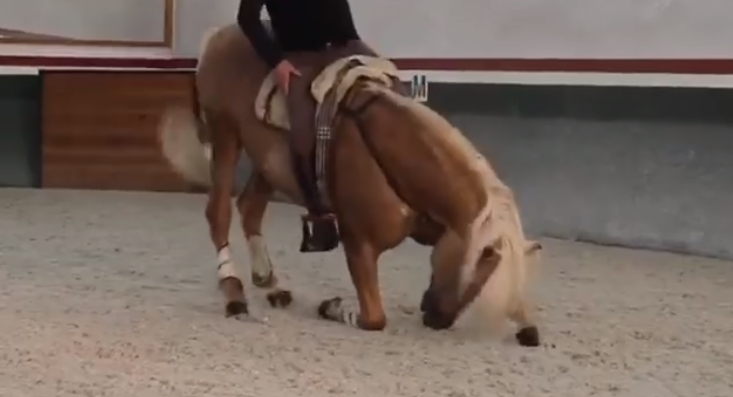 I don't even know what to say about this video other than it's BEAUTIFUL!  Watch this gorgeous palomino perform Spanish equitation without a bridle.  I don't know if this makes sense, but I can almost feel the ride just by watching it.  This is the type of relationship I think we all strive to have with our horses.
Someday, I hope to ride a horse like this!  Share this on Facebook if you do too!