This Boy May Not Be Able To Walk, Stand, Or Talk – BUT HE CAN RIDE HORSES!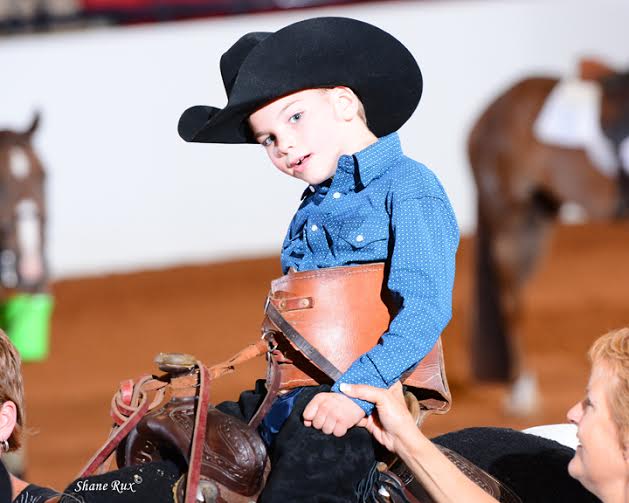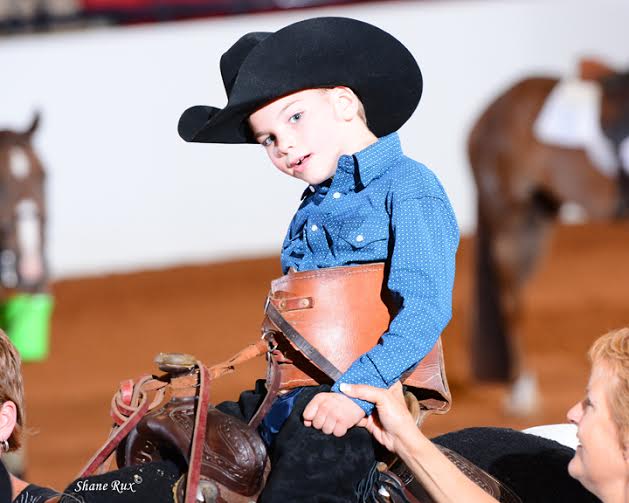 "There is something about the outside of a horse that is good for the inside of a man." Winston Churchill. Horses always seem to know what we need whether it's a shoulder to cry on, a humbling moment, or to feel freedom.
Ty Storm had an injury at birth that resulted in Cerebral Palsy, this has caused him to not be able to walk, stand, or even talk and has limited use of his arms and hands. This does not stop Ty from living a wonderful and full life. He is a very smart, happy little boy. He may not be able to speak or sign but he uses an eye gaze system that talks for him and helps him do his homework.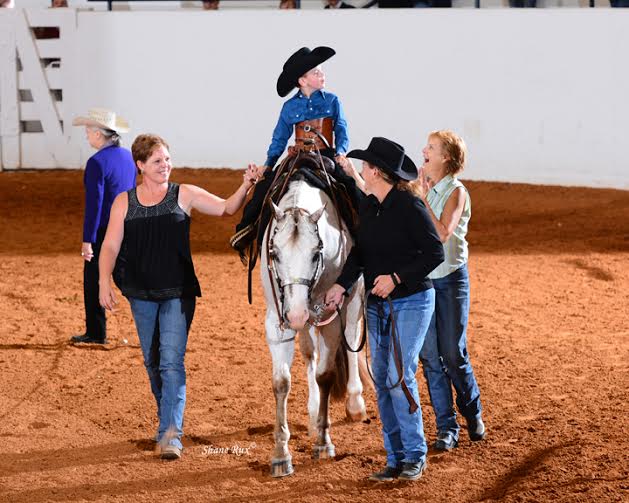 Ty's mother Teresa is an avid rider and knew her son would ride, she just didn't know how. He would ride in the saddle with family and friends, but never alone. With the help from a neighbor and after a few trial and errors they came up with a saddle that would allow Ty to ride by himself independently. This saddle has a supportive large belt that holds him on the horse and allow him to sit in the saddle alone and be lead around.
Horses are a great therapy for him, it allows him freedom of movement. A horses' walk is very similar to a humans and this allows his body to use muscles that he would use as if he were walking. He loves to ride his favorite horse Painty a 24 year old gelding who has been in their family for over 20 years.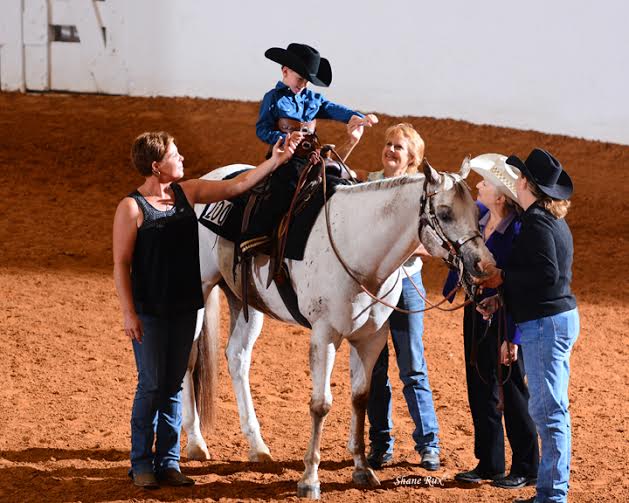 Ty has even competed alongside of his mother in the Appaloosa breed shows. She would show pleasure and he would show in the Challenged Riders Lead Line classes. Mark Lang is the one who got it all started for the Challenged Riders! Ty has also shown in The Reichert Celebration show and is undefeated! JR Richert, founder of the show also has a big connection with Ty, they have a wonderful time together at the shows and Ty always feels most comfortable at this show. Sandy Jirkovsky is also a dear friend of the Storm family and lends a horse to Ty at the show when he is able to attend the Celebration.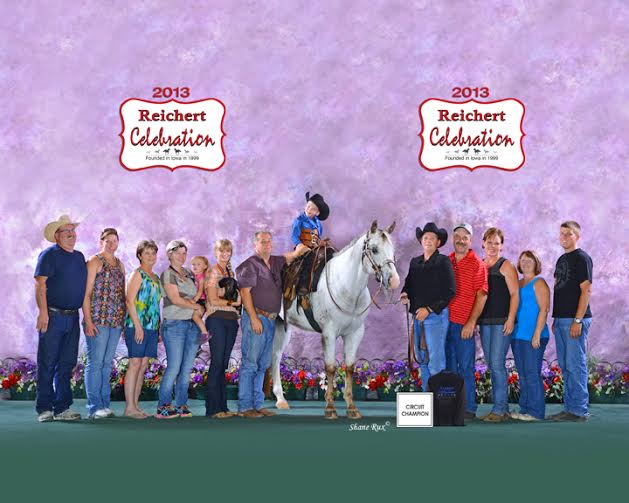 Teresa is looking into the Special Olympics for equestrians this year for Ty and hopes to get him going in that next year! There is nothing stopping this boy from having a wonderfully happy and full life and it is because of the support of his family and not allowing his disabilities stop him from doing something he wants and loves to do. Where there is a will there is a way, it may not be easy but if it's easy it's not worth it.
Written By Jona Lane. Share this on Facebook and show your support for Ty and his family!