Thoroughbred Mare Sees A Cross Rail For The First Time – Her Reaction Is Priceless!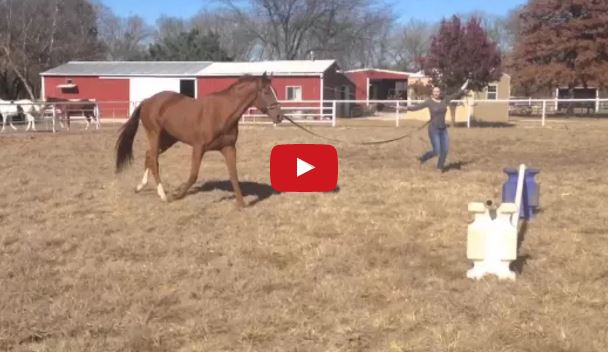 Introducing a horse to jumping can go amazingly, horrifically and everything in between! When Molly Ann Charlton introduced her OTTB mare, Dreamer to a cross rail her reaction was PRICLESS!

Dreamer did a little hop to the side and a buck, but she did go over it like a good girl. Who could blame her for being a little shocked that those alien poles just appeared in her path!
Share this on Facebook if Dreamer put a smile on your face 🙂