Tim McQuay Tells Us What He Looks For In A Reining Prospect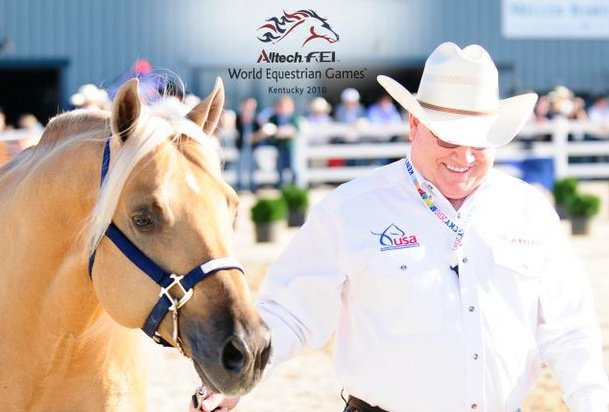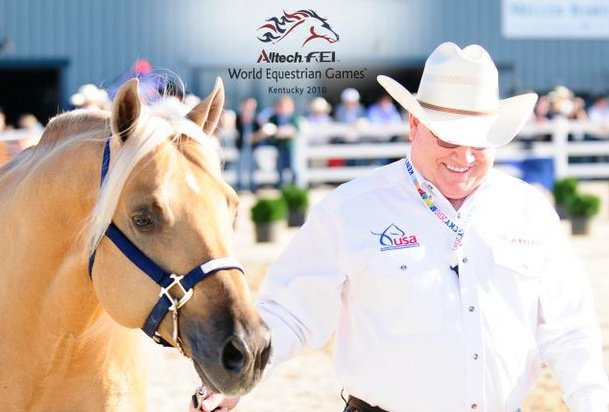 Tim McQuay is a reining horse legend. With three million dollars in earnings, and a prosperous training business, he is a celebrity in the reining world. As I have said before I live in the world of reining, not literally, but my thoughts are constantly on reining. And guess whose name pops up? Tim McQuay's and his horses. Tim McQuay owned some of the greatest reining horses in history, Gunner, Hollywood Dun It, Mr. Melody Jac, etc. So to be able to talk to him was a big deal to me as he is someone I look up to.
When I contacted him my first question was what does he like about reining?
His reply was everything. He specifically likes to show and train horses, he commented about how he loves to see the young horse figure it out and put it together.
Wait a minute. How in the world did Tim McQuay even get started with reining?
Well his family was involved with horses, however he started with just general western riding. In fact the first time he rode a reiner he was fifteen.

So why did he stick with reining?
He said that it was because of its uniqueness, and how different it was. He said that it was different than anything he had seen before, and he was hooked. Tim earned his first NRHA money in 1978, and he has won every major NRHA event at least once.
What was it like being inducted into the NRHA Hall of Fame?
I was inducted into the NRHA hall of fame in 2000 it was a huge honor and privilege.
What was the horse/horses that taught you the most?
I think that it was all the horses I have ever ridden, however there are some special ones such as Mr. Melody Jac.
As a horseman what are you most proud of?
I am proud that I have the ability to transform a gangly yearling into an elegant reining horse. I think that I am also blessed to be able to ride, handle, and own the horses I have. I believe that I have been extremely lucky to get where I am today and to still be able to do what I love.
How did it feel waking up everyday knowing that you would be apart of two reining legends, Hollywood Dun it and Colonels Smoking Gun (Gunner)?
He answered with a laugh: It was a great feeling looking at the results and being able to interact with those horses. I just watched a show where a son of Gunner won, and think that this is evidence of these two stallions legacies. I have high hopes for Yellow Jersey and Gunners Tinseltown. I am very excited, however, about Hollywoodstinseltown, because his offspring are coming to the age where they will have a huge presence in the showpen. Hollywoodstinseltown's offspring have earned over 400,000 dollars, and Yellow Jersey's offspring have about 20,000 dollars in earnings.
Who was/is your favorite horse?
I really don't have a favorite horse to ride because they have all taught me so much. He said with a laugh that he learns something everyday even at his age. I hope to continue to show and raise great reining horses until I can't anymore. And even then he said with a laugh, he would find a way to get involved.
What was it like competing at WEG, and watching your daughter Mandy compete?
I think that it was a huge privilege to represent his country. He also commented that it was a very proud moment. When asked about his daughter's (Mandy McCutcheon) rides he said that he was very proud and happy. Tim said that when he watches Mandy and her family (husband Tom and children Cade and Carlee), he was happy to be a part of everything and to be able to spend time with his family.
What should you look for in a reining prospect?
A big question that Mr. McQuay says he gets is what to look for in a prospect, and how does he know that they're special. Well he says that he looks to see that they have a natural stop. He really emphasized that he wants to have everything look natural, and that they have a reining pedigree. Tim says that he doesn't really like to breed to bloodlines that aren't related to reining, because of their movement. Mr. McQuay said that he can only teach a horse so much, so the horse has to have some inborn skills. He also said that he wants a good looking horse. He commented that a good horse doesn't have to look good but it really helps to pick up a few points and for breeding.
Mr. McQuay said that it has been a very rewarding ride, and that he is happy that he has been competitive, and hopes that he will continue to be so. Throughout the interview he commented on how it is about having fun, and bonding with his family. I have watched several interviews of Tim McQuay and I saw that he was a nice person, and through interviewing him I have found that to be true. Mr. McQuay is an idol of mine, and being able to interview him meant the world to me, and he has taught me that fame isn't everything. It is the experience and the ride that counts.
A huge thank you to Tim McQuay for chatting with Sam Berendes and allowing him to write this article. Sam Berendes is a youth rider who is addicted to reining and one of Tim's biggest fans!
Share this on Facebook if you love the sport of reining as much as we do!