What Breakaway Roping Horses Are Really Thinking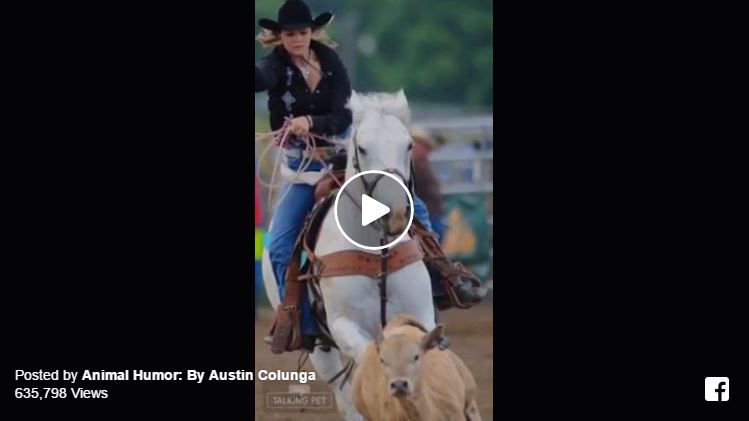 As we all know, horse's can be opinionated! This breakaway roping horse certainly has his own opinions of what his rider should be doing.
I love how he says "She might get bucked off, just sayin" at the end. Hope you enjoyed this little bit of humor in your day. Share this on Facebook if it put a smile on your face!