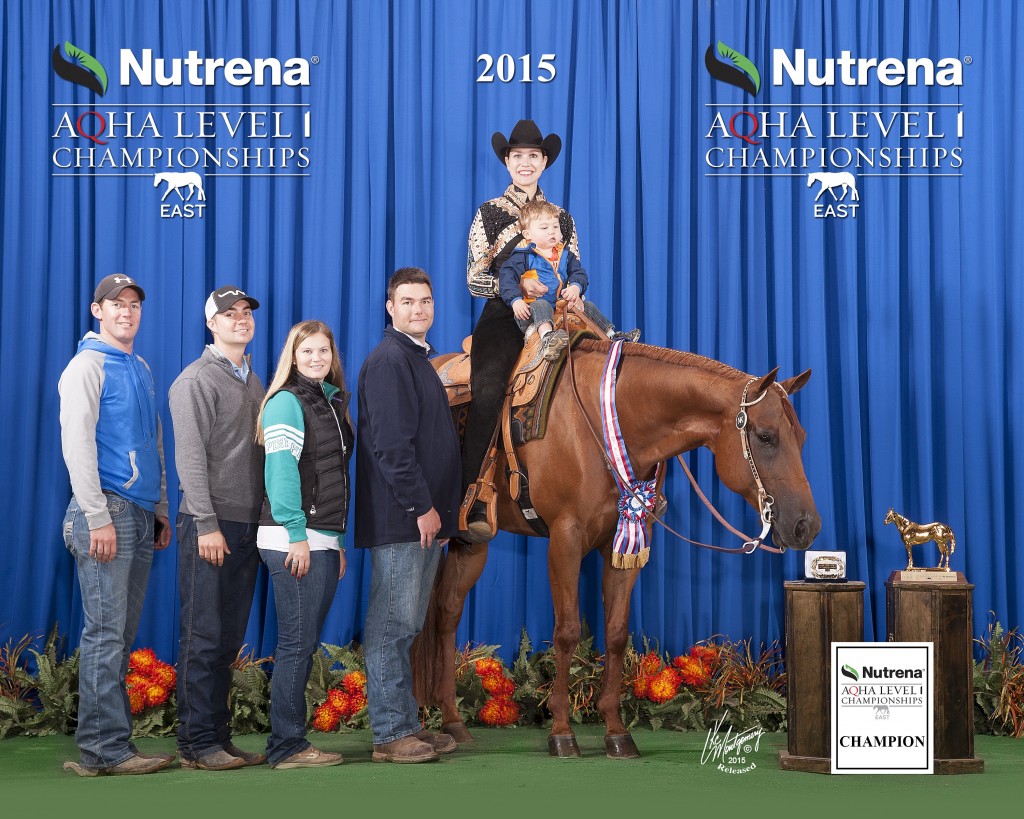 Natoshia Kelly was born and raised in a small town outside of Seattle, Washington and now resides in Carey, OH an even smaller town.  She started riding at the young age of 5 and entered the show pen when she turned 9 when she became active in 4-H.  From there she moved onto the open show circuit and then the Appaloosa circuit while still a youth.  
Upon graduation of high school she attended WSU and then transferred to the University of Findlay in Findlay, Ohio. She graduated from UF with not only her Bachelors, but MBA as well.  She began hitting the AQHA show circuit while still in college at UF when she bought a mare from one of the instructors.   In the last 13 years Natoshia has competed on the AQHA circuit and has achieved a Congress Championship, AQHA World Show Top Five, AQHA Year End Highpoint, L1 Championship, and made many great memories with family and friends along the way.  
She has been married to her wonderful husband Ross and they have a 19-month-old son, Brooks, whom both attend almost every show with her.  Currently she is showing "Cookies Only" better known as Joey in the amateur all around events.  She is no stranger to a multitude of classes including the hunters, pleasure driving, and even a brief stint of saddle seat!  You can follow Natoshia on Facebook at http://www.facebook.com/natopotatobug or follow her on Instagram http://www.instagram.com/natoshia_kelly/!