11-Year-Old Barrel Racing Phenom Competes At Professional Level – Should She Be Wearing A Helmet?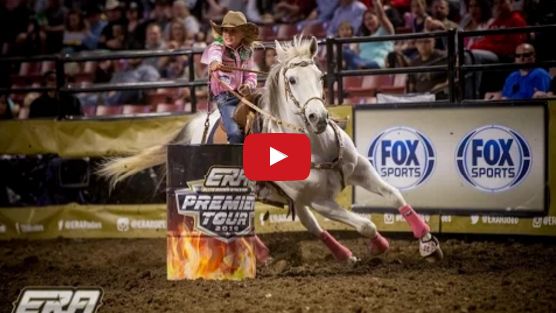 Chayni Chamberlain first caught our eye when she was only 9 years old and competing for one million dollars! She's an amazing rider and has a horse I think most people can only dream of owning.  The team do a great job together and seem unstoppable.

We are definitely fans of Chayni and her horse Dat Flowingbunny, aka FlowJo, but at the same time watching them ride terrifies us! Clearly we aren't the only people who feel this way. If you read the comments on her YouTube videos there seem to be a lot of people who think she should be wearing a helmet.

Loading ...
What do you think? Should minors be required to wear helmets while barrel racing? In no way do we want this discussion to take away from Chayni's talent or her abilities, SHES AMAZING! We just wish she was wearing a helmet. Share this on Facebook if you'd like to see minors wearing helmets too!