$200 Kill Pen Rescue Wins Three Congress Championships!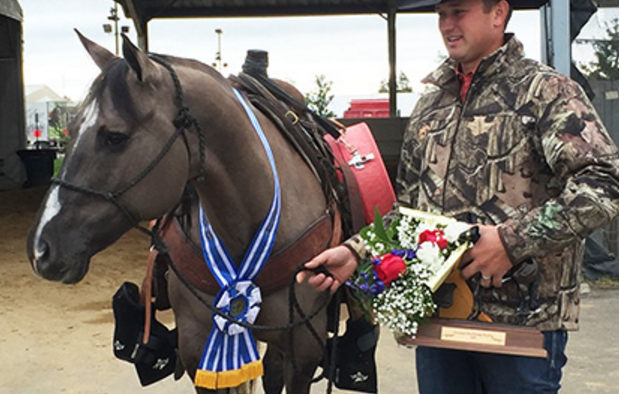 Drew Boies and his mare Ravens Silver Angel (Raven) just proved that it's not the price tag that matters, it's the heart of the horse! Years ago he purchased a scrawny filly off of the back of a kill truck for only $200. Little did he know she would one day become a three-time Congress Champion!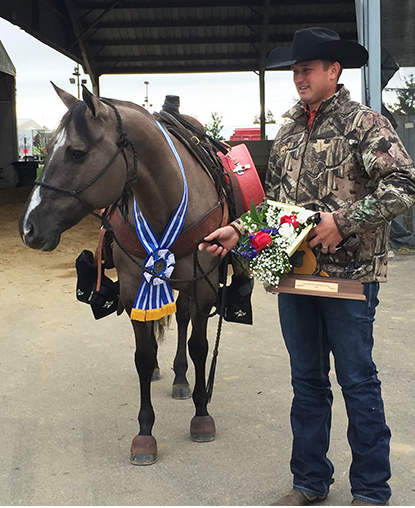 In the first week of the 50th Anniversary All American Quarter Horse Congress, this pair won the Congress Championship in Amateur Heeling and Amateur Breakaway Roping. The team was invited back to an invitation only Amateur Cinch Rope off and they won that too! We had a chance to chat with Drew's wife, Victoria after his big win and she confirmed that Raven was indeed bought off a kill truck for $200. She was only a yearling and Drew was attracted to her rare color.  They waited until she was three years old to start her under saddle and she's taken everything in stride ever since.   Victoria and Drew feel blessed to have her in their lives.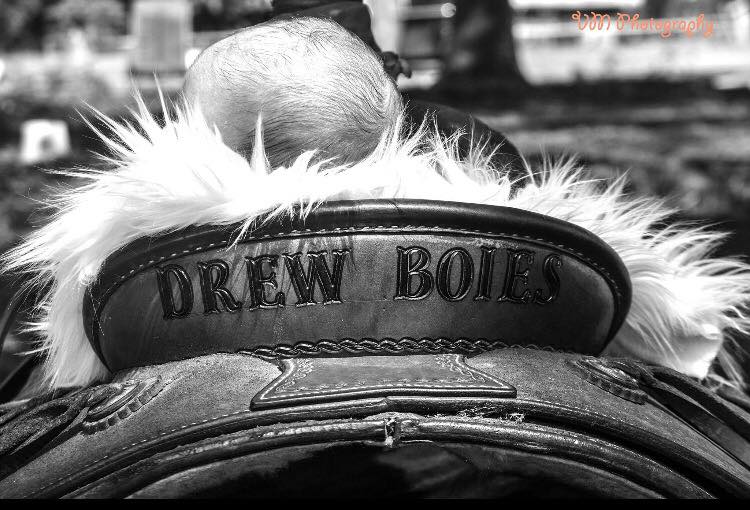 Victoria and Drew welcomed a new baby this summer, two months early!  It was a surprise and they weren't sure they would make it to the Congress, but they did it.  I bet they're especially glad they did now!  Share this on Facebook if you believe it's the heart of the horse that matters!