7 Women Ride To Rescue 200 Stranded Horses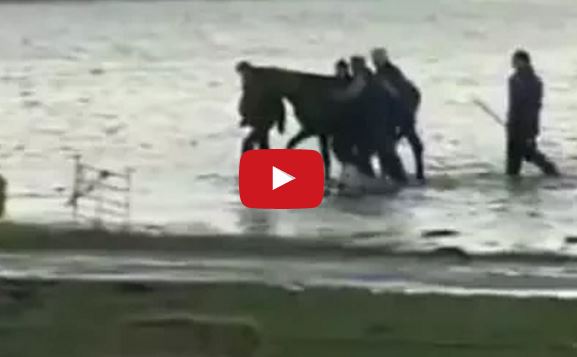 A group of about 200 horses were stranded on a small piece of land where the waters rose after a storm. The horses were stranded for three days. Firemen and first responders were able to reach them just in time and save their lives. There were 7 women that helped the most and made it possible for the horses to be saved.

Thanks to these amazing women, the horses are now safe and sound! Share this on Facebook if you think these women are AMAZING!