Bridle Thief Caught On Camera – Please Share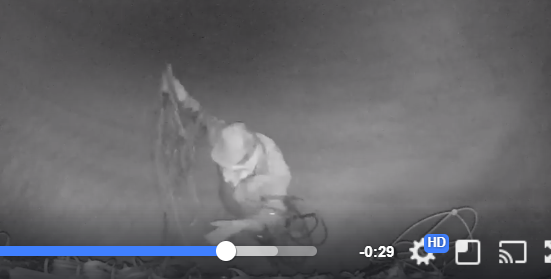 Eddie Flynn Cutting Horses in Lipan Texas need your help. They had someone come into their arena and steal some of their bridles. Here is a statement from Eddie Flynn.  "We are going to to put the entire video up for this camera as the editing is taking longer than expected. Please keep in mind that it is DARK in the arena, they would have needed night glasses.
They are tall, our fences are approx 6ft high.   Black shows up as very light on night vision cameras.  They quickly swept over the racks with our lesser bridles and went to the rack with the most used and valuable gear. And knew what to look for without much hesitation. They took our most used and loved gear. We are not high rollers, our bridles are not show pieces, they are work tools, and now they are gone. And most were gifts.  Anyone who knows Eddie would be aware that he would do whatever he could to help anyone, if it be money or whatever, he would have tried to help, and instead you have taken what he used to do what he loves and to support his family.  Please please please, people are out there who know something, give us some names. MANY people in our area have suffered the same fate, many a lot worse than us. A LOT of people want to get this put to rest."  Video of the theft below.
If you have any information please contact Eddie Flynn Cutting Horses.  Please Share this on Facebook and help catch whoever is doing this!