American Pharoah Suffers Second Career Loss…Foul Play Is Suspected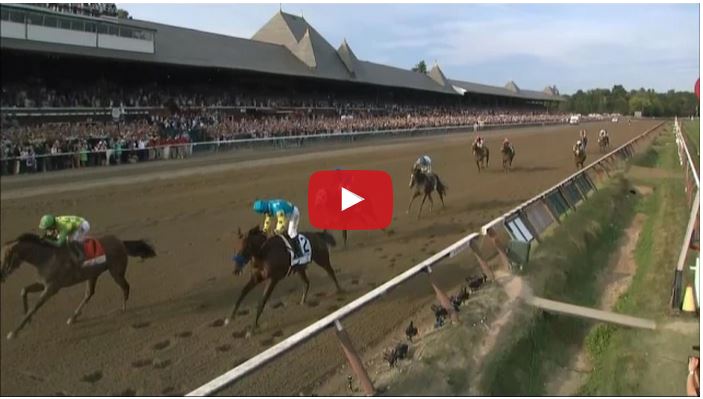 The 2015 Triple Crown winner American Pharoah suffered just his second career defeat when beaten by longshot Keen Ice in the Travers at Saratoga on Saturday. The Triple Crown winner came in a respectable second place, Keen Ice won the race! After the race questions arose of whether or not American Pharoah would race again. According to SI.com's Tim Layden, American Pharoah's jockey Victor Espinoza said that Jose Lezcano, the jockey riding Frosted "was trying to hurt American Pharoah."
Lezcano and Frosted were right at Amerian Pharoah's side for most of the race and was only ridden by Lezcano because Joel Rosario, his original jockey was injured in a fall two races earlier. Espinoza told SI.com that he believed Lezcano didn't have his mind on winning.
"He put (Frosted's) chest right on American Pharoah's hip," said Espinoza. "He hit me five or six times. I almost went into the rail. I understand that everybody in the race is trying to beat American Pharoah. I think he was trying to hurt American Pharoah. I don't think Rosario would have ridden him like that."
Lezcano denied the accusation. "That never happened," Lezcano said. "His horse was coming out."
Espinoza also told SI.com that American Pharoah began sweating profusely at the starting gate, something he had never seen or experienced in riding him to his eight consecutive prior victories. "just when I turned him around to take him back to the ate, he started to sweat," Espinoza said. "Then it got really bad. I had to wipe the sweat of his mane with my whip. He's never been like that before."
Do you think this was a fair race or do you think foul play was involved? Share this on Facebook if you love American Pharoah!