Bareback Barrel Racing FAST – This Team Is Incredible!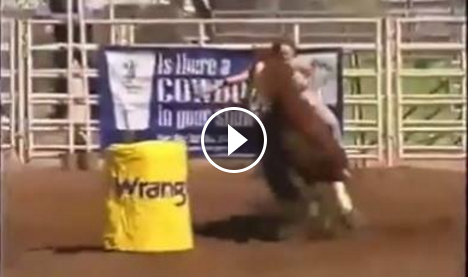 Running Barrels with a time of 17.965 is awesome, but doing it bareback is absolutely incredible! This team makes it look easy. The rider is in a bikini, which wouldn't be my preference, but their performance is definitely worth watching!
I wish I could ride this well bareback! Share this on Facebook if you were impressed!