California Chrome's Bath After Final Race – What An Incredible Disposition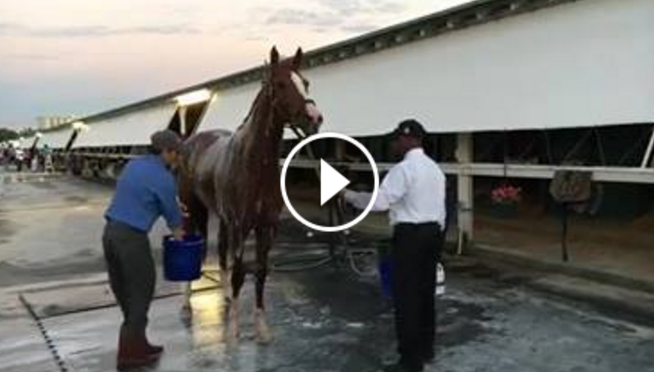 California Chrome didn't win his final race, The Pegasus World Cup Invitational, but I don' think it bothered him much.  He'll be retiring to the stud barn and enjoying all the perks that go along with it!  Here he is getting a bath after his final run.
You'd never know he was a stud by looking at this video.  There's no stud chain on him and he's as relaxed as can be.  What an incredible disposition.  I hope he passes it on to his foals!  Share this on Facebook if you love California Chrome!