Little Girl Practices Showmanship With Her Donkey And It Is Adorable!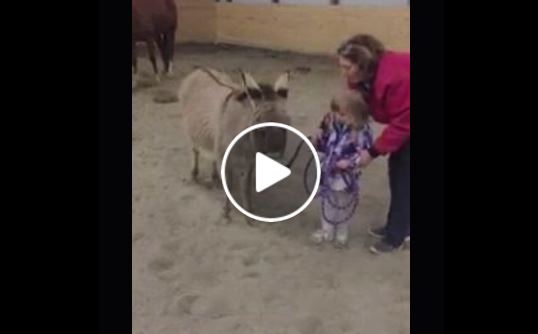 Little Sierra started practicing Showmanship with her donkey and it's as cute as can be. Sierra let her mom help her, but made it very clear that Allie is her trainer!
Sierra's trainer, Allie Paul is an 8 year old girl who's currently in the hospital battling tumors and a Staph infection. She was a champion at the AQHA Congress with her horse Shiek. She is not only a talented rider, but she's doing a great job training little Sierra as well! To learn more about Allie Paul or if you're interested in donating towards her medical expenses please visit http://www.gofundme.com/d8x2mwvv.
Share this on Facebook if you think little Sierra and her Donkey are adorable!