Check Out this LITTLE COWBOY having some REAL FUN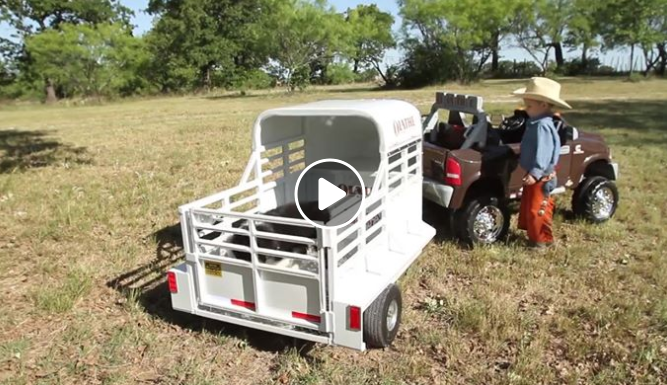 This little cowboy with his two dogs is just plain awesome!  He can already drive a truck and trailer and he knows how to load up his dogs who are obviously his best friends.  Together the three of them make one heck of a team!
This little cowboy is having some REAL FUN!  In an age of electronic devices and video games, this is so refreshing to see.  Share this on Facebook if you agree!