Cougar In Corral With Newborn Foal – Brave Mama Interferes!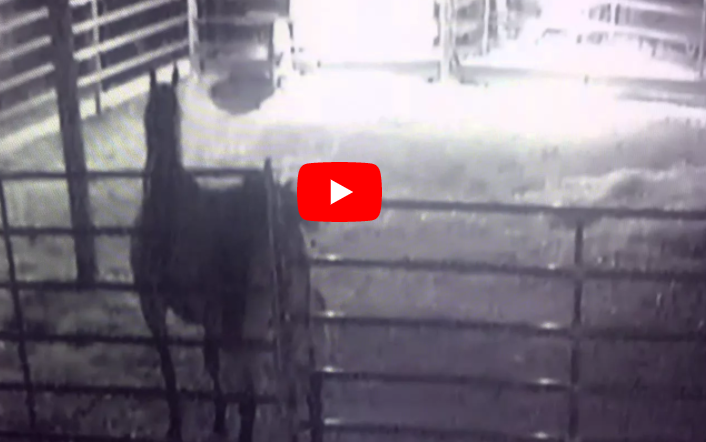 When Talea's dog was attacked by cougars and a few of her cats went missing she decided to check her barn security cameras. Footage showed a mare named Jessie and her 2-day old foal with an unwelcomed visitor in their stall. There were actually 3 cougars at the panels for 6 hours. The one that entered was a yearling cub. Watch the video below.
Jessie and Her Foal Get An Unwelcomed Visitor

Share this on Facebook if you think Jessie is a great mama!