'Crazy' Arabian Horses Load Themselves Into The Trailer – Impressive!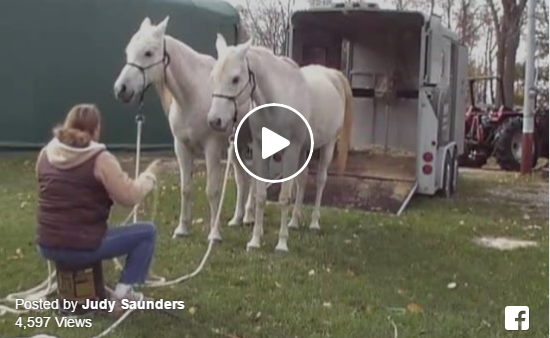 These two sweet Arabian horses obviously have a lot of trust and respect for their owner, Judy Saunders. She is able to guide them both into the horse trailer, backward while sitting on a bucket!
That's what I call well-trained horses! Share this on Facebook if you agree!