Eventing Community Mourns The Loss Of 12 Year Old Girl – #RideForGrayce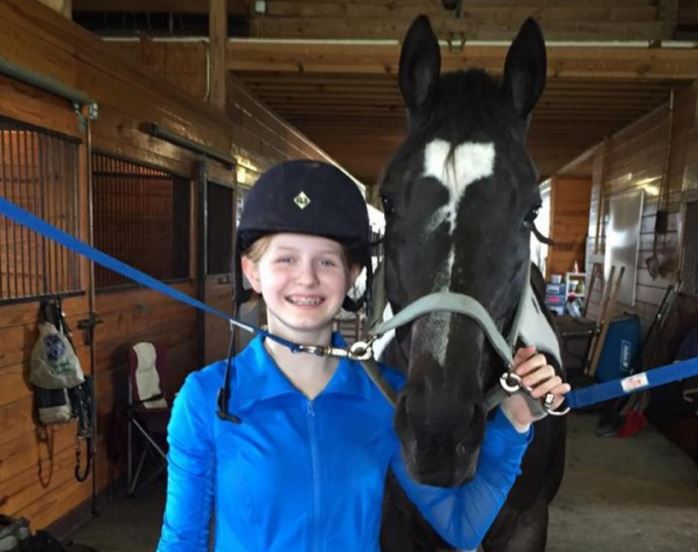 Last Thursday, March, 31, Kimberly Grayce Roach was on a winter training trip to South Carolina with her family and fellow riders. Grayce's family owned Grayce and her horse, "Just Floor It", aka "Deuce", were out in the pasture at Paradise Farm in Aiken, South Carolina. Deuce is a 14 year old gelding that she had just gotten last month. She was found in that pasture unresponsive.
The coroner, Tim Carlton confirmed her death at the scene. There were no witnesses to what happened. The autopsy showed that Grayce died from blunt force trauma to the head and it was ruled an accident. Grayce's parents, Mark and Mary Roach, released the following statement:
Grayce rode at Blue Ridge Farm in North Ridgeville, Ohio. Her family is requesting that members of the eventing community share photos of Grayce with the hash tag #RideForGrayce or post them to the Blue Ridge Farm Facebook Page. We send our deepest condolences to Grayce's family and friends. Share this on Facebook if you #RideForGrayce.