Fairy-tail engagement with horses- watch till the end!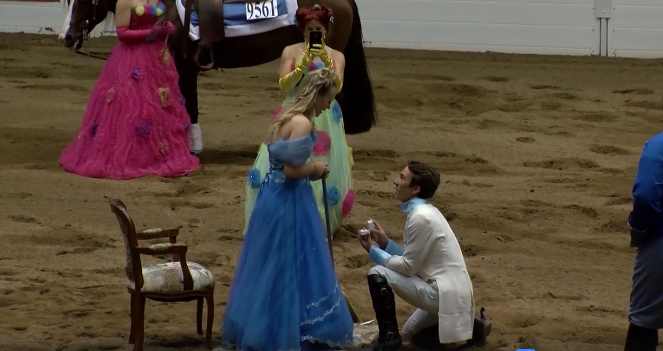 When Whitney Lauck rode into the arena with her boyfriend, Jacob Kamm.  She had no idea that on her way out, she'd be walking with her fiance.  Watch the storybook proposal below.
This wasn't just a beautiful proposal, it was a beautiful ride as well!  Share this on Facebook if you agree!