Orphaned Foals ADOPTED By Sweet GELDING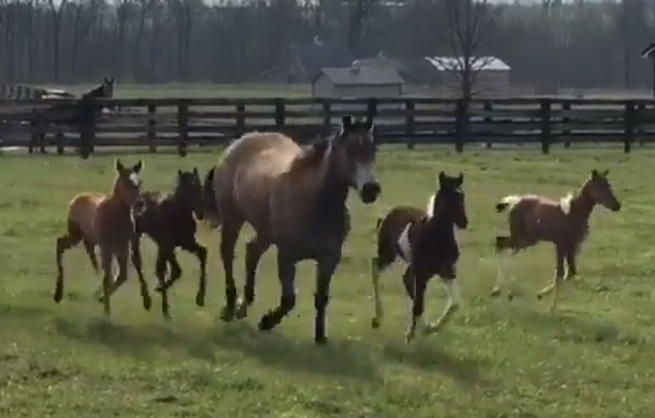 We often hear stories about mares adopting orphaned foals and loving them like their own.  Hearing the same kind of story about a gelding is not as usual and just as sweet.  Kentucky Humane Society Equine Care wrote on Facebook, "Bucket the gelding got a fourth baby to care for. He does a great job watching over them and teaching them how to be horses. These babies are members of our orphaned foal program, and will be ready for adoption soon. In the meantime, Bucket loves caring for these precious foals, and we love seeing what a good parent he is!"  Watch the video of Bucket and his babies below!
Bucket is an incredible horse and those babies are blessed to have him!  Share this on Facebook if you agree!