Hero Woman Saves Horses In Alberta Wildfires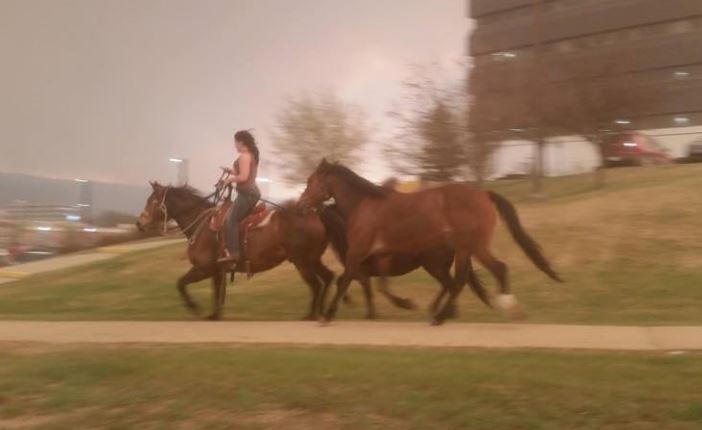 The wildfires that are sweeping Alberta, Canada are absolutely devastating.  A state of emergency has been declared and hundreds of firefighters are working hard to try and contain the blaze.  So far an estimated 88,000 people have had to evacuate the wildfire making it the largest evacuation in Alberta's history.
Ellie Ross posted an image on her Facebook page that has gone viral.  The image of a woman riding one horse and ponying the other two looks like it was taken around dusk.  In reality it was taken in a state of emergency, when the air was so polluted with smoke and she was saving these horses lives by riding them out of the fire.
Sometimes a photo can speak a thousand words, and this is one of those times.  This woman did such a courageous thing and is a true hero!  Share this on Facebook if you would do the same!