This Machine Is Training Horses – The Future Of Racehorse Training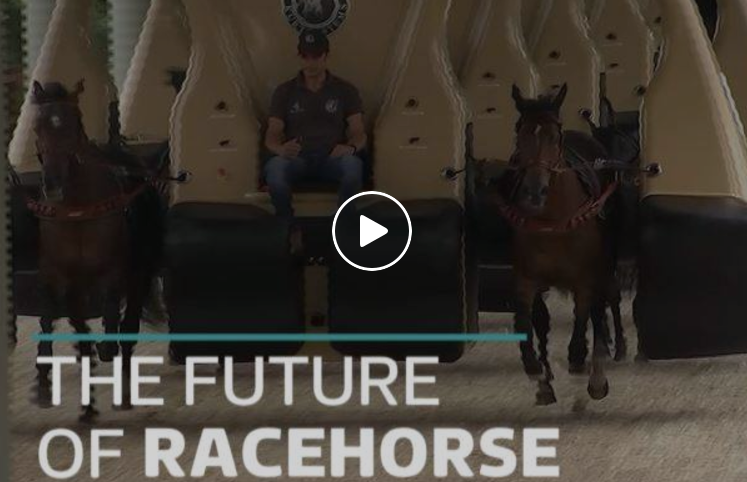 Young horses are now being developed without jockeys.  They're being trained on an undercover track in Berkshire.  A machine is training the young racehorses.  It's not an amusement park ride, although it does look like one.  It was designed by engineers from the roller coaster industry.  Watch the video below.

Loading ...
This machine costs €20 million!  They hope that by removing the jockey's from the pretraining of racehorses, they will remove human error and increase the odds of these racehorses reaching the track.  It is hoped that the welfare of these animals will be improved by the use of the technology.
Is this the future of horse racing?  We'd love to hear what you think in the comments and don't forget to Share this on Facebook!