Horse Attack At Race Track!!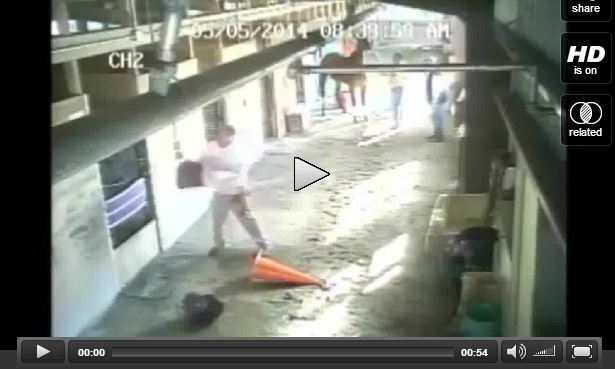 You just never know what's lurking in a darkened stall at a racetrack barn.
The video surveillance system at Parx Racing (near Philadelphia) recently captured this incident, which certainly caught the surprise of the stable-hand. Sadly this has happened to me before during grain time!