Horse Can't Get Enough Of Reporter And It Will Make You Make You Laugh!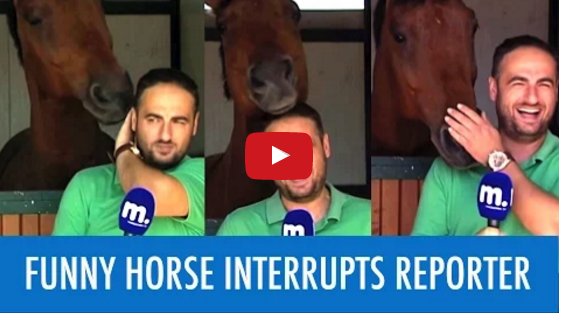 ---
Watch this short video clip as this horse cannot get enough of this reporter! He must really like reporters! As he begins to talk the horse continuously messes with his hair and tries to lick him. He even tries to spit out water on the reporter towards the end. The reporter keeps trying to do his job, but gets interrupted each time by this silly horse!
Do you have a silly horse like this? If so, what does he/she do to you or your friends?
Be sure to share with your friends on Facebook if you think this horse is super silly!