Unwrapping The Best Present Ever – Love This Pony!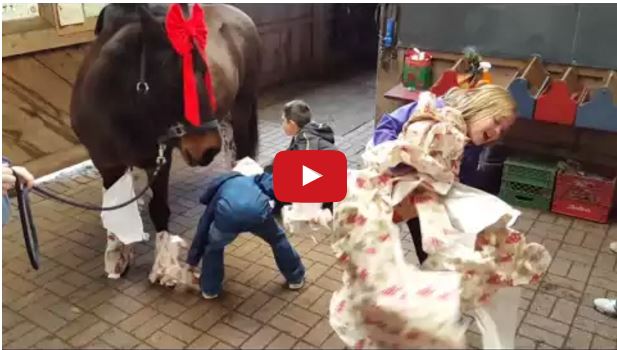 This pony is definitely the best present ever!  Where can I find one like her?   Not only is she standing perfectly still with wrapping paper all over her, she looks as sweet as can be!
Share this on Facebook if you think these kids just unwrapped the best present ever!