Horse Escapes Moving Trailer Headed For Death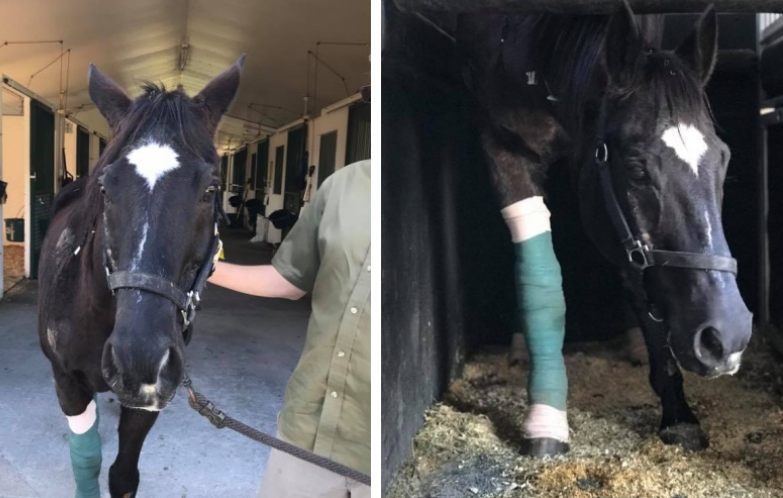 Highway, a 12-year-old gelding was in a trailer in the middle of the night – headed for euthanasia.  It seems he had other plans because the trailer gate wasn't secured properly and he kicked it open and escaped!  Highway saved his own life.  When he was found on the side of the road the next morning, Police officers were baffled.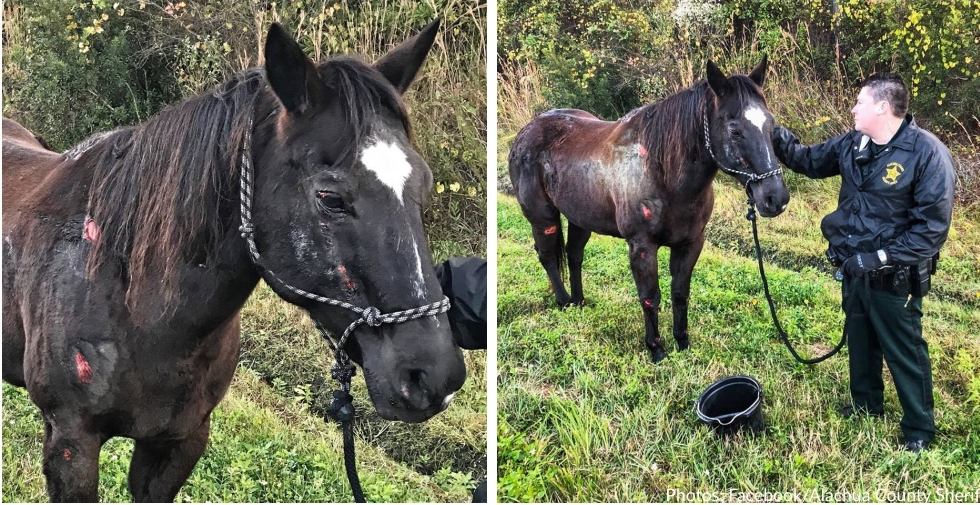 A truck driver remembers seeing the gate open and flashing his lights at the driver.  The driver then pulled over and closed the gate, but Highway was already gone.  Police officers are currently looking for the driver of the truck.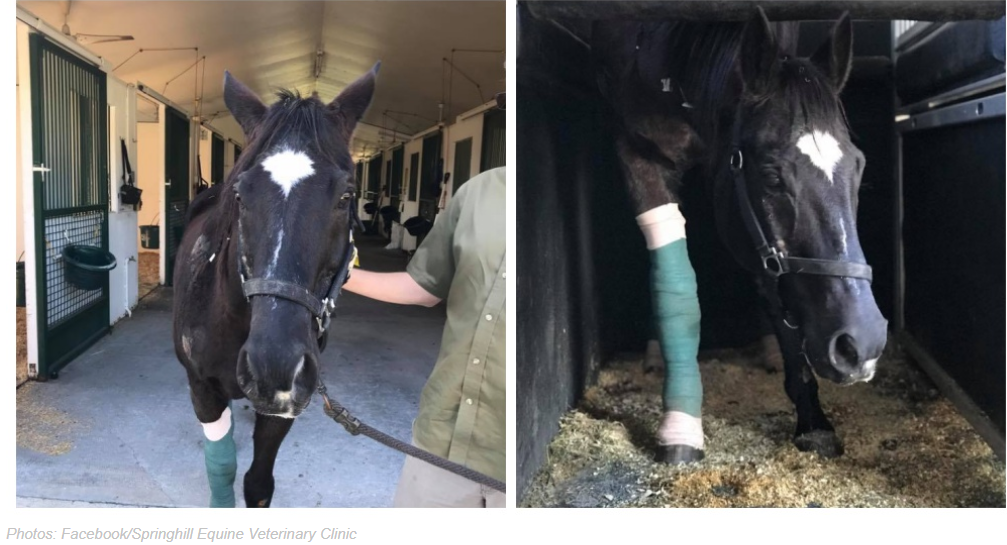 Officers gave Highway his name, but we have also learned that he was previously named Jet and Spartan so he will answer to all three.  He has a long road to recovery and thankfully the amazing staff at Springhill Equine Veterinary Clinic are dedicated to his recovery.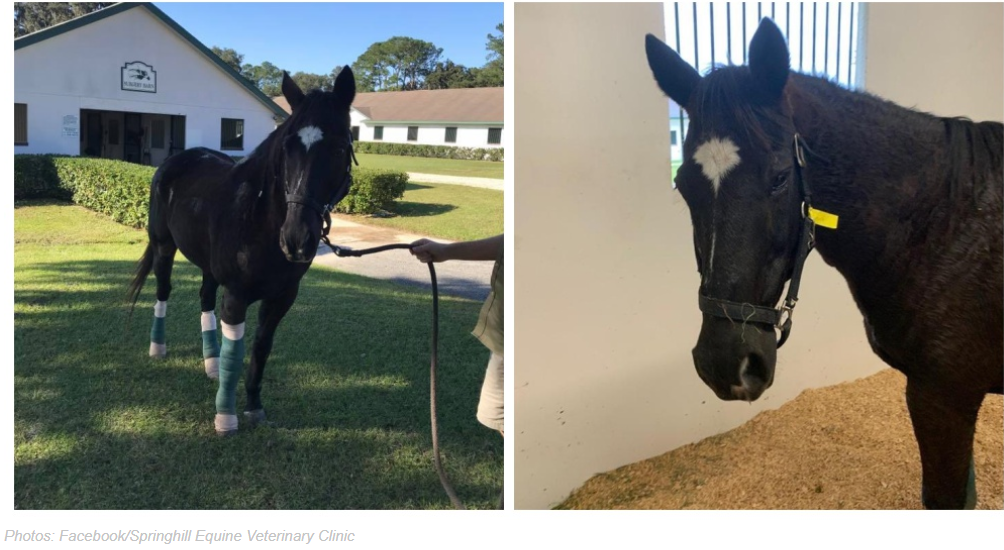 His escape from the trailer left him with road rash and a long list of injuries, but he now has his life.  People from around the world have called to check in on him and donated to his care and recovery.  He underwent knee surgery and each day he continues to improve.  Highway loves eating carrots, grazing on green grass and being showered with affection. After he recovers he will be put up for adoption.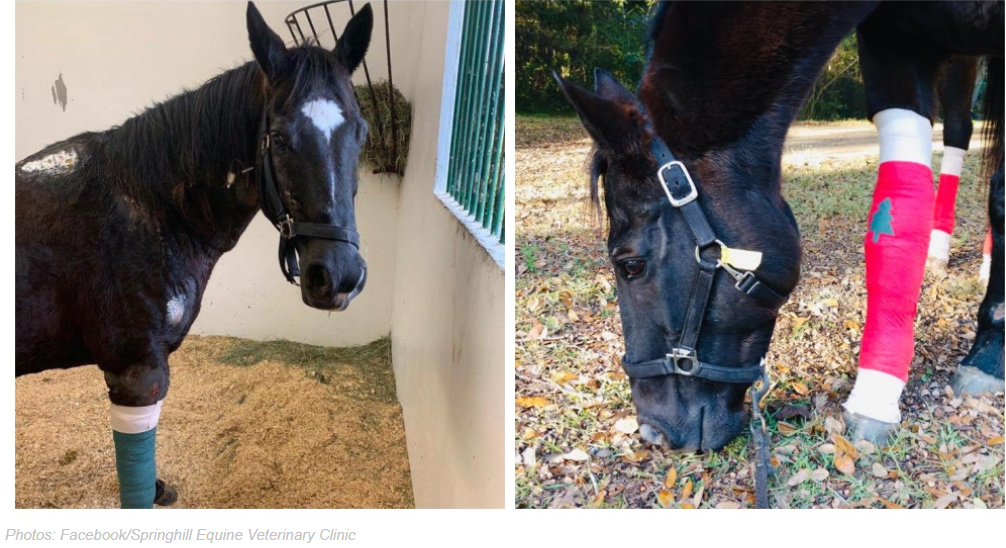 Source:  TheAnimalRescueSite.  Highway saved his own life, sadly not all horses are this lucky.  EVERY horse deserves to be loved and cared for as a FAMILY member.  Share this on Facebook if you agree!