Horse Rescued From Floods Enjoys A Meal On Boat Ride To Safety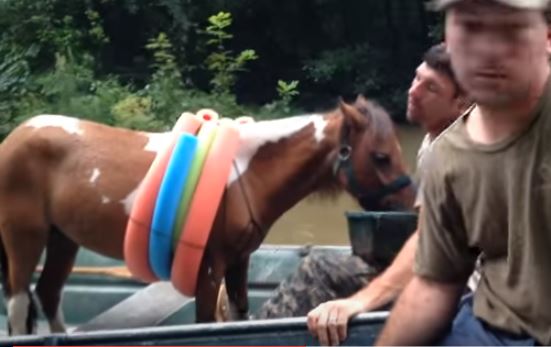 Check out this cute video clip of a horse riding in a boat to safety after being rescued from the Louisiana Floods. The rescuers even gave the horse some food to eat while on the boat ride!
Also, notice how calm she seems to be even with the noodles tied around her sides. I think she is happy to be rescued and is glad that she is getting transported to safety!  What do you think?
Share with your friends on Facebook, if you think this is amazing!