Horse Trailer Catches Fire On Highway – People Stop To Help And Save Horses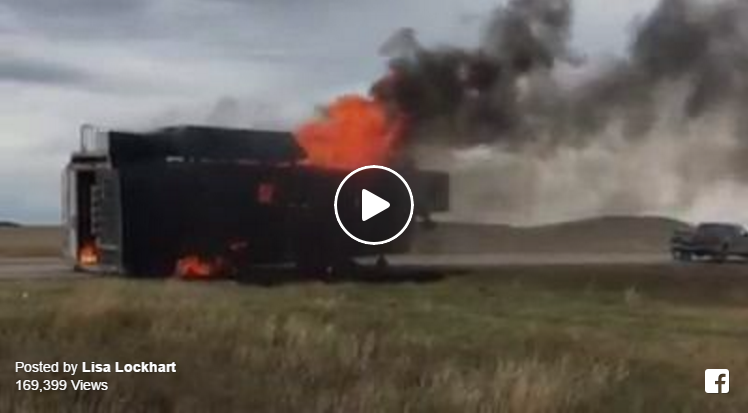 I can't imagine driving down the highway and having my horse trailer catch fire. I especially can't imagine how I would feel if I had 3 horses inside! Lisa Lockhart's trailer caught fire on a rear wheel and spread rapidly. Thanks to her quick thinking, she was able to get all 3 horses unloaded, 2 of which got away and took off down the highway. They were later found a half mile away and were safe.
Lisa wrote on her Facebook page, "Thank you to so many for the help, calls, and texts!! We are all safe!! Fire on rear wheel spread rapidly. I got 3 horses unloaded (2 got away & ran down the 4 lane toward Rapid), got the pickup unhooked, people stopped to help and pulled lots of my tack out, got the horses captured about 1/2 mile away (found in the middle of the highway!!!!!!), and it did not start the whole country on fire with the high wind!!! GOD IS GOOD, and he took care of me today!!!!!!"
Share this on Facebook if you would have stopped to help!