Horse Breaks Free At Devon Horse Show – Jumps Into Crowd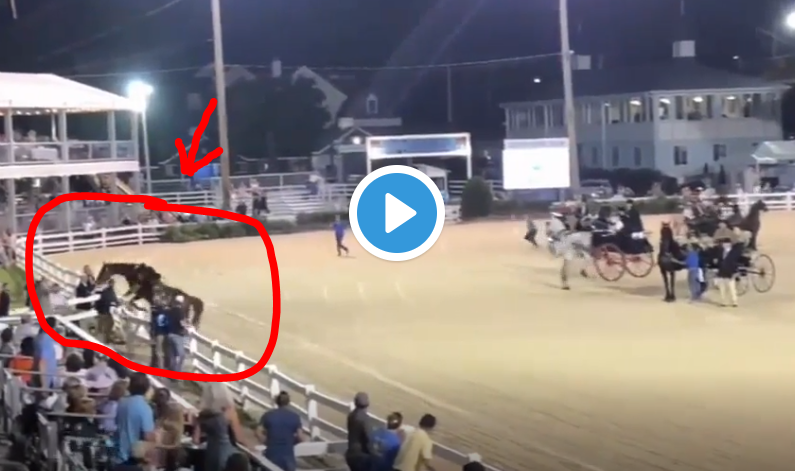 At the Devon Horse Show, a horse broke free of her carriage and took off running.  She jumped into the crowd and was later caught.  Dawn, an 8-year-old Saddlebred mare who has won many championships, was okay after the incident.  It seems that the wheel on Dawn's carriage broke and that's what caused the mare to spook. Watch the video and interview with her owners below.
Horse Breaks Free At Devon Horse Show
Dr. Elysia Schaeffer of the Unionville Equine Hospital took the emergency call to treat Dawn Tuesday night. "She had very superficial injuries," said Schaeffer. "She was very lucky in that regard."
Source: 6abc.com.  We are so happy to report that Dawn's injuries were only superficial and she's expected to be back in the show arena as early as next month. I would have probably run like the wind too if my carriage broke behind me. I can't imagine what that feels like for a horse, to have something chasing them that they can't get away from. Share this on Facebook if you agree!