Horse Trainer Receives Humanitarian Award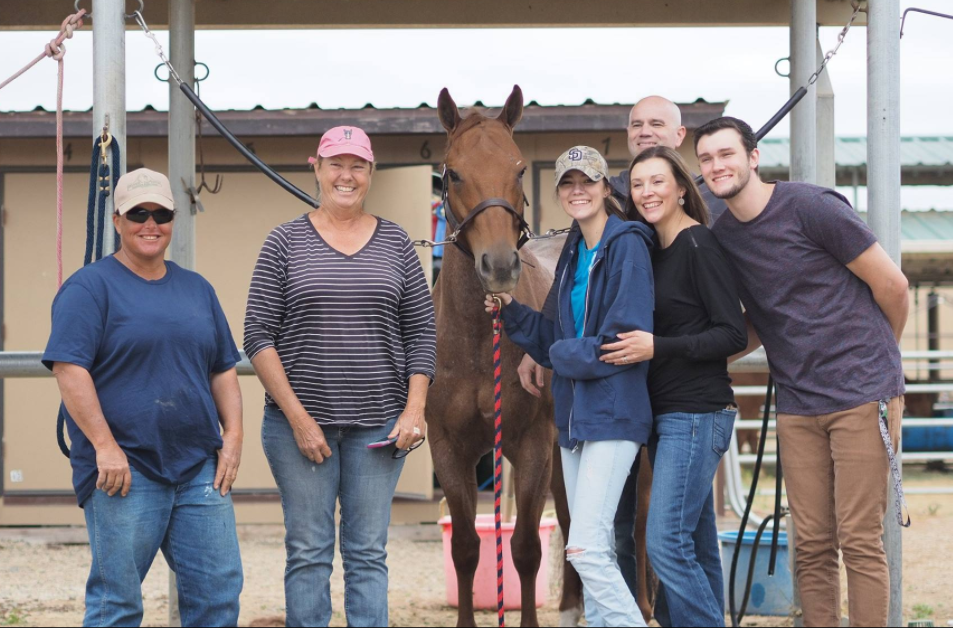 Cathy Hanson is one of the most amazing horse trainers that I've still never met. Hopefully I'll get to meet this incredible woman someday soon. Not only has she coached so many youth and amateur riders to World Championships. She has also GIVEN so much of her time to the horse community. She donates countless hours to Mustard Seed Ranch, a faith-based program for children in Foster Care. Also through My Horse My Journey and Ray Of Sunshine Equine Therapy, one of my favorite organizations helping people and families in their cancer journeys). Cathy also donated a horse to a young girl, Lauren Mullins, who had cancer. Yes, that's right, she GAVE her a horse and a very nice one at that. She had never met Lauren, but after hearing about her and her story she wanted to do this for her.  Watch Cathy receive AQHA Foundation's Merle Ward Humanitarian award and learn more about just how amazing she is below.
We ran an article about Lauren Mullins a few months back and the best part of this video was learning that she's now CANCER FREE!  Share this on Facebook if you agree!