Horses Flee Canadian Wildfires – Prayers Needed For Everyone!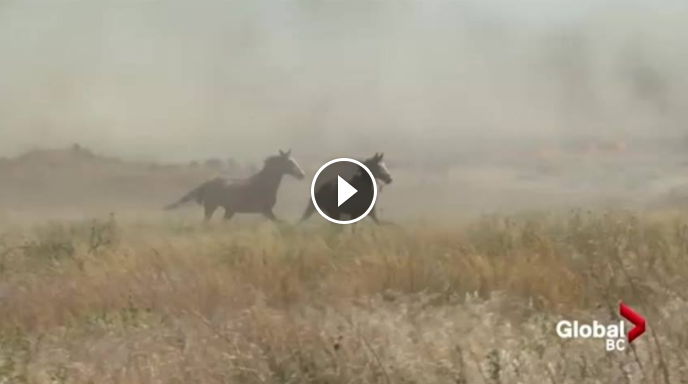 More than 180 wildfires are burning around B.C. and more than 38,000 people are on evacuation order.  People are having to set their horses and animals free in hopes that they can escape the fires.  Global BC camera operator Pat Bell captured horses fleeing a wildfire near Ashcroft, B.C. Friday afternoon.  Watch the video below.
One Facebook group has been set up specifically to help evacuees with livestock.  Click Here To Join BC's Emergency Livestock /Animal Evacuation Group.
Source Global BC.  If you can help please visit the Facebook group, many people are in need of evacuations for their animals and places to go.  Please Share this on Facebook and pray for everyone affected by these wildfires!