Horses Will Be On Full Display At Inaugural Parade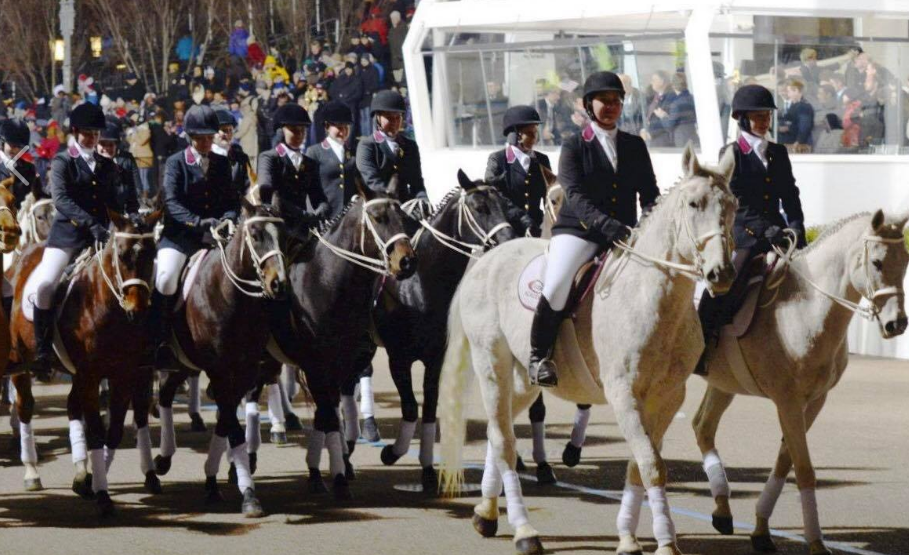 After tomorrow's swearing-in ceremony, the Inaugural Parade will follow the President and Vice President from the Capitol to the White House. Equestrian's from all over the country will be riding their horses in the parade.
The mounted groups include:
1st Cavalry Division Horse Cavalry Detachment – Fort Hood, Texas
1st Infantry Division Commanding General's Mounted Color Guard – Fort Riley, Kansas
Boone County Elite 4-H Equestrian Drill Team – Burlington, Kentucky
Cleveland Police Mounted Unit – Cleveland, Ohio
Culver Academy Equestrian – Culver, Indiana
First Troop Philadelphia City Cavalry – Philadelphia, Pennsylvania
Lil Wranglers – College Station, Texas
Merced County Sheriff's Posse – Hilmar, California
Michigan Multi-Jurisdictional Mounted Police Drill Team & Color Guard – Ann Arbor, Michigan
Mid America Cowgirls Rodeo Drill Team – New Buffalo, Michigan
The Freedom Riders – Kersey, Colorado
Click Here for a full list of groups participating in the parade.
A total of 40 organizations and more than 8,000 people will participate in the parade.  The organizations represented include equestrian corps, first responders, veterans groups, high school and university marching bands and many other groups.  The parade is on January 20, 2017 from 3pm – 5pm on Pennsylvania Avenue.
Source, 58pic2017.org.  Share this on Facebook if you'll be watching!