Horse Industry Mourns The Loss Of Bruce Walquist – Legendary Trainer & Judge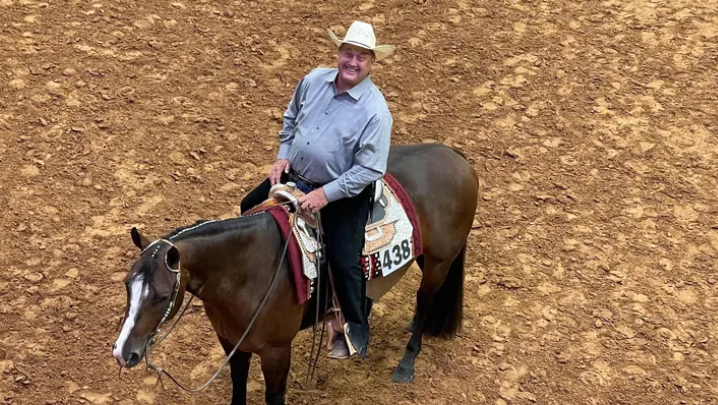 The equestrian community is mourning the loss of one of its most beloved and respected members, Bruce Walquist. On May 5th, 2023, Walquist was involved in a horse-related incident that resulted in a severe head injury. He was airlifted to a hospital in Weatherford, TX, where he was placed in a medically induced coma. Despite the best efforts of his medical team and the support of his family and friends, Walquist passed away on May 6th.
Bruce Walquist spent his life in the horse industry. He began showing horses at a young age and quickly developed a reputation as a talented and dedicated rider. In the years that followed, he became an accomplished trainer and judge, earning numerous accolades and awards along the way.
Walquist was best known for his work with Quarter Horses, a breed he had a deep passion for. He trained many successful horses over the years, including multiple World and Reserve World Champions. His expertise in western pleasure and horsemanship made him a sought-after judge at horse shows across the country.
But what truly set Walquist apart was his unwavering dedication to his horses and his clients. He was known for his kindness, patience, and willingness to go above and beyond to ensure the success and well-being of his horses and riders. He was a mentor and friend to many, and his impact on the horse industry will be felt for generations to come.
Walquist's passing is a devastating loss for his family, friends, and the entire horse community. But his legacy lives on through the countless lives he touched and the horses he trained. As we mourn his passing, we celebrate his life and the many contributions he made to the horse industry. Our thoughts and prayers are with his wife Cindy, their family, and all those who knew and loved Bruce Walquist.  A GoFundMe has been set up to help his family in their time of need.  Please consider donating if you can.  https://www.gofundme.com/f/bruce-walquist-medical-funds
Source: Gofundme.  Please Share this on Facebook so we can remember Bruce and help raise money for his family.