How To Put A Pampered Horse To Bed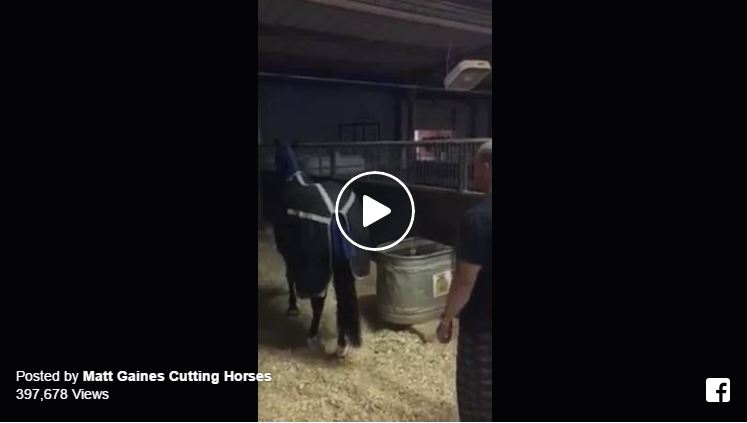 Anyone who has had kids or been around them knows that dragging out bedtime is basically a ritual. For cutting horse trainer, Matt Gaines, one of his horses has a nightly ritual as well! Smooth Nu Cat, owned by Gary and Shannon Barker has trained his trainer to love on him, scratch him and tuck him in every night.
Who could resist a sweet horse like that! He loves to be scratched and isn't the least bit shy about telling you where he wants to be scratched. It's clear that Smooth Nu Cat loves people and loves his trainer. This is just the kind of relationship we love to see 🙂
Share this on Facebook if you'd tuck this sweet gelding in every night too!