It Starts As Bareback Dressage, Then She Takes Off The Bridle – Magic!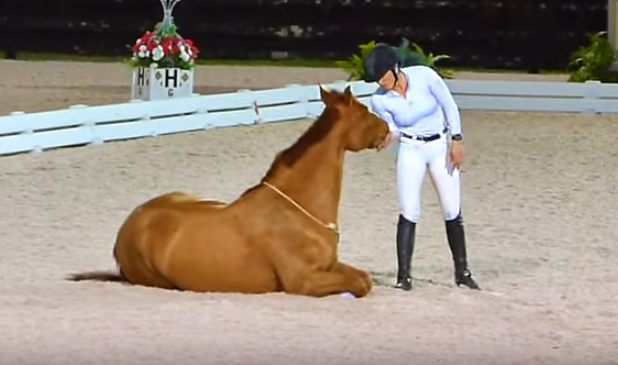 Performing at the Adequan Global Dressage Festival is about as big as it gets.  Elisa Wallace and her Mustang, Fledge make everything look easy.

Elisa and Fledge won Extreme Mustang Makeover and it's easy to see why! Share this on Facebook if you love seeing partnerships like this one!