Kill Pen Rescue Competes At Dressage Championships 6 Months Later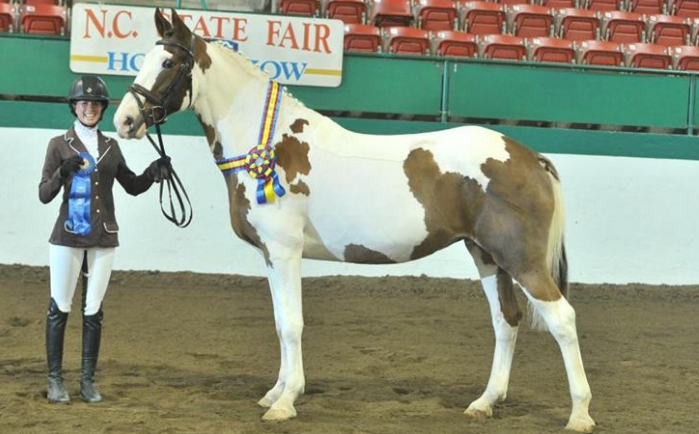 When April Trimmer was first introduced to her mare "Lacey" it was through a video on the PA Kill Pen Network Facebook Page.  The mare was Hip ##7599.  She was  thin and had cuts all over her.  What she saw in the video made April's heart ache.  She hooked up her trailer and headed to Pennsylvania.

Once they arrived, a man led Lacey up to April and the rest is history.  April gave the mare her first cookie which she denied at first, but it didn't take long to change her mind.  April recalled, "Some people may call me crazy, but as I stood next to her, I could feel an aura. This mare was special. The old man told me that she had been worked with a teammate pulling a hay mower, and when something happened to her partner she ended up in the auction scene. If those people had only known what they had…"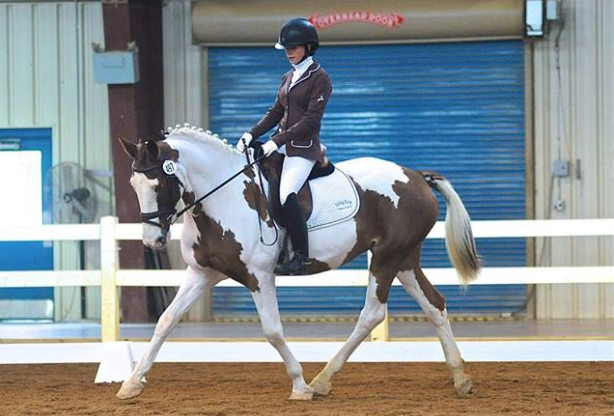 Six months later, Lacey and April were competing at the USDF Region 1 Col Bengt Ljungquist Memorial Championships.  They qualified for the show only 3 months after Lacey was rescued from the kill pen!  April wrote, "I wondered what she thought of her life standing in a cushy bedded stall body clipped and mane braided under a fleece cooler. I know she is thankful, and she is the most beautiful soul I have ever met. Our championship test wasn't the great, neck ribbon winning ride I knew she was capable of, but I was so proud regardless."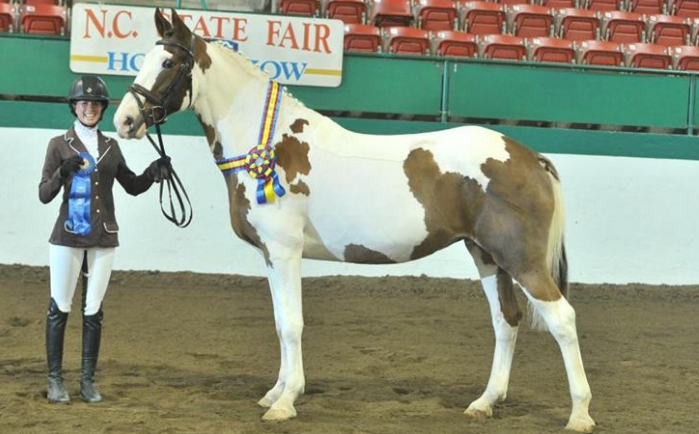 April went on to write, "She made up for it 4 days later at the NC State Fair Light Draft show where she won her Champion neck ribbon in halter. In a class judged on only her, everyone could see what I always saw under the dirt, wounds and shaggy hair 6 months ago. "Redeemed Lace" will never have to stand in a pen of horses unwanted and unworthy ever again. If it's one thing I want people to take from this is that you don't have to own a $30k warmblood to be competitive. There are so many horses out there that have talent if they would only be given the chance to shine. Just ask this big old pinto plow horse turned ballerina standing in my barn."
Source, April Trimmer Facebook Page.  Share this on Facebook if you believe in giving all horses the chance to SHINE!